San Antonio deserves the Raiders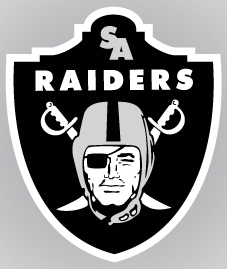 On January 12, 2016, an NFL committee finalized the decision for the St. Louis Rams and San Diego Chargers to move to Los Angeles, playing temporarily in LA Memorial Coliseum while their Inglewood stadium begins construction.
With the Oakland Raiders left to find a home, they need to make a decision quickly being that their lease is up on O.co Stadium. In early November 2014, the general manager of the Raiders, Mark Davis, and some of his staff, visited San Antonio to scout out the city for a possible relocation, along with some fun enjoying the Alamo City.
Despite our hunger for a new sports franchise, if you think of it from a historical stand point, the Raiders don't seem like the type to leave the west coast tradition for South Texas. Not to mention, some say it's proven that San Antonio isn't stable enough to host a NFL franchise. City officials and possibly tax payers would have to contribute $600 million or more to build a substantial facility and stadium.
Lastly, the NFL would have to approve the relocation based off their strict guidelines. They have left San Antonio off the list in the past.
Last week, there's news reports that Davis has secured land in San Marcos, sending off some signals that a move is near. Red McCombs, the owner of several car dealerships in San Antonio and ex-owner of the Minnesota Vikings, said that he is willing to invest in the Raiders if they move to South Texas. Being that he's 88 years old, he has strong willing investors ready to support and stand at the helm long after his influence is gone.
"This primary obligation includes, but is not limited to, maximizing fan support, including attendance, in its home territory," according to the Policy and Procedures for Proposed Franchise Relocations.
The City of San Antonio, and most importantly the State of Texas, would have no problem producing fan support. The Raiders have a well-respected history and some extremely loyal fans despite their situation.
Both Texas teams, the Cowboys and Texans, are coming off of a few depressing seasons and most fans would love to bandwagon. The Raiders have a successful future consisting of young pro bowlers like Derek Carr, Amari Cooper, Khalil Mack and possibly Marshawn Lynch. Fans would spill into the AlamoDome and a possible new stadium to see these talents and more future stars competing against another 31 teams from the NFL.
Despite rumors from the California area, don't stress that our city isn't going to receive the team that we are severely hungry and ready for. Our city has showed an obvious success with a sports franchise, the Spurs, and can add another championship caliber team to a place of strong culture and team loyalty.