Six people run for school board positions
On May 4, 2019, school board members in JISD District 1, District 6, and District 7 are up for reelection. According to the JISD website, a school board member's responsibility is "to establish district policy," "implement those policies," and "supervise the day-to-day operation of the school district."
As board members are an essential part of any district, it is important for students, teachers, and parents/guardians to have an understanding of each candidate and consider what is the best choice for the future of JISD.
*Note: All questions that were asked to candidates were considered based on their current position and the nature of who is competing against them. There was an explicit attempt to keep them consistent and fair among all candidates.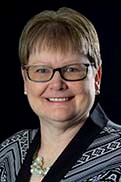 In District 1, Suzanne Kenoyer had no challenger submit an application to challenge her position for the board. Therefore, she is already the secured winner for the elections on May 4. Before her retirement in 2013 from JISD, she had 23 years of experience in teaching and as a curriculum specialist.
What is your outlook for the board?: "As I think about the next four years (our terms are four years), the largest area of concern is our budget. The state's share of funding for education has declined greatly over the past 15 years, leaving it to districts to make up the difference through local taxes and budget cuts. Most districts spend over 80% of their budgets on salaries and benefits. There aren't many cuts you can make without cutting personnel. Without a change in how the state funds schools, we have some difficult decisions to make."
(Since she has no other challenger I asked this last question for her opinion on the matter.)
Do you believe past misgivings shape someone's future?: "Yes, I do believe that. I think our experiences shape how we view the world and how we react to people and events. For example, I lost my younger brother to leukemia when I was a freshman in high school. He missed a lot of school during his illness, and I helped him with the work his homebound instructor assigned him. All of that led me to become an elementary school teacher."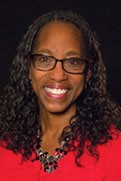 In District 6, incumbent Renée Paschall will be challenged by Thomas E. England. Renée Paschall retired from JISD in 2013, and both a former educator (history being one of the subjects) and a three-time elected councilwoman from the City of Converse.
How have you grown since your election in 2015?: "I've grown considerably. There was an expected learning curve that took a while for me to learn procedures and protocol. About six months in, I was more confident with procedures. The more significant expectation is to become familiar with policies, local and state. I've grown to accept a lot of reading."
What outlook and vision do you have for the board in the upcoming years?: "Every year, the Texas Association of School Boards, or TASB, chooses a school district's Board of Trustees as the Honor Board of the Year. Many of our fellow school districts surrounding Judson ISD have received that honor.  I believe we can too. Admittedly, this is the first board that has required professionalism in protocol and demeanor just like you would expect from your employees. I believe that we should strive to be an Honor Board."
What separates you from your competitor?: "I believe in reaching all students. Every student in Judson ISD deserves the opportunity to get the best education they want. Our basic obligation as educators and administrators and state is to provide students from K-12 a rigorous curriculum. However, people in general, come from diverse backgrounds. Should we not provide students with special needs the curriculum to bring them success also? That is why we have remedial classes for those who need remediation, GT classes for those who thrive better working on independent studies, JECA for students who can manage high school and college curriculums and [become the] first generation in their family to attend college, career and technology classes for those who desire to be licensed in a technical trade. This is not the conversation I have heard from my opponent."
Do you believe past misgivings shape someone's future?: "The answer is, it can, but it can change. When you use the term "misgiving", one thinks of unfortunate or negative past and certainly, without a corrective lens, a history does shape a future. But I prefer to look at the 'misgivings' as a lesson to correct what is to be in the future. Speaking for a moment about the negative perspective, I believe that when the Board of Trustees was fractured, that reflected on the administrative decisions, which also showed an unwise character perception in our district. That gray cloud loomed over this district over a decade. Fast forward to the current board and administration, gradually I see and hear of an energy shift in JISD. We are offering more diversity in our coursework, so students can have a menu of studies to choose from to fit their needs. As a retired history teacher, I believe it is imperative for us to know our past, so as not to repeat the negative history but learn from it and change the paradigm. I see that paradigm changing positively for Judson ISD and I hope that the voters in this district will allow me to continue working on this board to plan for that future. I'm very excited about what is to come."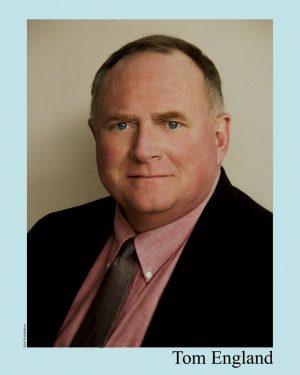 Thomas E. England began teaching in 1999 with 7 years at Judson and 12 ½ years at Wagner, with two children graduating from Judson. He served on the JISD Long Range Planning Committee and a chairperson of the Building and Construction Oversight committee, pushing for the building of Wagner.
What separates you from your competitor?: "I actually live in the district! I have chaired on the Universal City Board of Adjustment and Planning and Zoning Commissions. I know how to run a governmental board. After attending and watching Ms. Paschall, as the presiding officer at JISD Board meetings, she doesn't do well running a meeting. My prior experience as a post level felony fraud investigator with the US Army Criminal Investigation Command (Army CID),  and as a contract negotiator for city employees with the city of Waverly, Iowa back in the 70s gives me insight on how contracts, finances, human relations, frauds, police work and policies, and educational administration and philosophy should work."
What outlook and vision do you have for the board?: "Several issues confront JISD. The biggest is a $13 million dollar shortfall and possible 'capping' of property tax increases mandated by the state legislature. A 'tax cap' would kill any budget of a local governmental unit like a city or a school district. I do understand taxpayer complaints about higher property taxes. I was a council member in Universal City where we established a budget every year and I taught HS Economics, and governmental expenditures and revenue (read taxes) is part of the curriculum. Savings in the JISD budget are crucial if we are to have a balanced budget. I look forward to the hard decisions and budget savings that are sure to come over a four-year term on the JISD Board."
Do you believe past misgivings shape someone's future?:  "I have lots! Let me list them: I have done CPR as an EMT in the 70s. I am two for three. Saved two, lost one.  I have experienced lots of things other people have never experienced, like watching autopsies, notifying a family that their extended family members have died in a traffic accident, working as a Child Protective Services Specialist in Bexar County doing initial assessments of allegations of child physical or sexual abuse before I became a teacher. I am a trained law enforcement officer and criminal investigator/hostage negotiator. I am an experienced public school teacher and hold a state certification as a principal in Texas. Everyone has regrets on decisions that were made in their past. I have many! I should have done better in high school and college (the first time through college – I fixed it the second time through). I spent 12 years in the US Army, three in Germany and one in Korea. My wife and I joined the Army together. She spent five years of active duty. We became parents so we agreed she would get out of the Army and be a full-time mommy, which I think is the most responsible and demanding job in the world. I would not trade my life experiences for anything. However, some of them are extremely painful!! But I can't change any of them."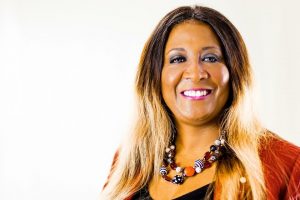 In District 7, there is no current position held within this district which, subsequently, has the largest amount of those running for this coveted spot on the board. This includes Christophor Galloway, Lynette Boggs-Perez, Willie J. Black Jr., and Walter Harchut.
While attending law school, Lynette Boggs- Perez was a substitute teacher in the district, primarily at Judson and Wagner High School and Metzger, Woodlake, Kitty Hawk, and Kirby Middle School, before the creation of Judson Middle School. She is also a former Director of Marketing and Community Relations at both the University of Nevada School of Medicine and for the University of Nevada at Las Vegas, and was appointed by President George W. Bush and served in his administration as a Trustee of the United States Naval Academy.  Since 2016, she has been the volunteer coach for the Judson High School mock trial team as they compete in the annual Texas High School Mock Trial Competition.
What makes you stand out from other candidates?: I am someone who advocates for children in courtrooms on a daily basis. I strongly believe that our next generation deserves equally effective advocates on the boards who make the policy decisions for their education.  I am the only candidate in my race for the District 7 seat who has already had the title TRUSTEE, a title I had while serving the midshipmen of Annapolis. The budgets I had to approve had to be submitted to the United States Congress and to the President of the United States. I'm also a former assistant city manager of a major American city and have a master's degree in public administration. I understand the infrastructure and capital planning. It has been my experience as a student, a trustee and as a parent of students, that recruiting and retaining the BEST teachers must always be the top priority. It is also my experience as a student and parent that parent engagement and involvement in the child's education is also right at the top. I believe my unique experiences will contribute much to the future development of the Judson ISD."
What outlook and vision do you have for the board?: "The current board has stated the district is facing a $13 million deficit in the current fiscal year and that number may increase to $19 million in the 2019-2020 fiscal year. I believe this can only be dealt with through a comprehensive strategy which includes, but is not limited to, educating all representatives of Judson ISD who are serving RIGHT NOW in the Texas Legislature on the impact of their current funding formulas, which appear to work to the detriment of JISD.  If necessary, we need board members who are willing to go to Austin and testify before committees before the Legislature adjourns in May. I'm all for thinking outside the box and forming innovative partnerships. First, we need to have an honest discussion about the "why." I would also encourage finding ways to partner, as there are many programs (Agricultural, ROTC, language arts, etc.) that JISD has in spades that it may be able to provide to other educational partners for a fee."
Do you believe past misgivings shape someone's future?: "I believe it all comes down to the individual. I have a personal friend named Jon Ponder who did time in a penitentiary for crimes when he was younger.  He turned his life around and started a nonprofit in Las Vegas called Hope for Prisoners. It assists with reentry by providing the formerly incarcerated long-term support and services as they work to reclaim their lives. Ponder was one who worked closely with President Trump to pass the First Step Act, signed into law just this past December and offering the broadest set of changes to the federal criminal statutes in more than 25 years.  He didn't let his past shape him in a negative way. Instead, he took those experiences and made a positive impact in both his immediate community and ultimately to the country. Jon Ponder is a personal hero of mine."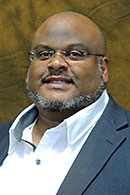 Willie J. Black Jr. has experience as a professor, educational experience as a teacher at Judson, and currently has two children enrolled in JISD. He also served as an assistant principal at Judson High School, Kitty Hawk Middle School, and Judson Middle School. His slogan for his campaign is centered on "I CHOOSE JUDSON."
What makes you stand out from other candidates?: "I believe my education, background and years of experience as a professor, public school educator, experience at Judson, my community ties as a parent of two currently enrolled Judson students, and the knowledge I have of Judson ISD will assist me in serving the needs of our community."
What outlook and vision do you have for the board?: "As a member of the JISD school board, it would be my goal to serve the best interests of our community, staff, parents, and students. I have dedicated my entire professional life to education. In my 21 years in education, not only have I served in various capacities within public education, as a teacher, coach, and administrator, but I currently serve as an assistant professor in higher education. I know what it takes to help a school district achieve its mission of producing excellence. My expertise as a professor, public school educator, my experience at Judson, my community ties, and the knowledge I have of our district, would assist me in serving our community fairly, expertly, and effectively."
Do you believe past misgivings shape someone's future?: "I believe that everyone is not without fault. We are fallible human beings; however, the question is whether we learn from these 'misgivings.' We must certainly consider these questions when running for a public office. We need to have the trust of our constituents. Our faculty, staff, and students depend on quality leadership."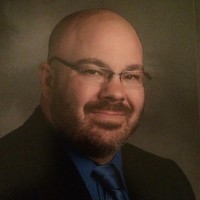 Christophor Galloway has 11 years experience in education and is a part of the superintendent cabinet at Floresville ISD. He was a principal at Candlewood Elementary, was a teacher for six years, and worked as a campus administrator for four years.
What makes you stand out from other candidates?: "Mrs. Perez and I are polar opposites. She is a career politician who does not have the same education experience or insight that I have. Mr. Harchut and I are both veterans. Mr. Harchut, Dr. Black, and I are all former administrators. Where we differ is on our education experience. I believe I am the only candidate with an athletic head coaching experience. That is important to understand the needs of extracurricular programs. My experience as an administrator in education has been at the primary and secondary levels. I understand what it takes to be successful and make progress at all levels. Additionally, I now have a central office leadership experience. My experience includes working with a district level budget, evaluating district-level programs, and making decisions that affect an entire school district. I highly respect both Mr. Harchut and Dr. Black. I do believe both would be good board members."
What outlook and vision do you have for the board?: "One of the reasons that I chose to leave Judson ISD as an employee was so that I would be eligible to serve on the school board and have a more significant impact on the school district. There are currently four Judson ISD Board Goals that were approved in 2015. The board should be implementing and enforcing policies based on these goals. None of the board goals are related to teaching and learning. As a district, we should be able to build the capacity of our instructional leaders and teachers to ensure that students receive the best possible education. The school district needs to provide staff with aligned resources that promote student growth and the necessary training to use those resources appropriately. Many students have barriers to their learning caused by outside influences. A strong social-emotional curriculum not only minimizes those barriers but also builds the soft skills that employers look for in strong candidates. As a school board member, I will advocate for policies that champion teacher and student success and addresses gaps in teaching and learning as well as the social-emotional health of our students."
Do you believe past misgivings shape someone's future?: "It depends on the context. A person who makes a mistake while in high school or college does not necessarily equate to a person with an unethical character. However, someone who does not learn from their past and continues to make mistakes may be a predictor of future misgivings, especially, if that person is a grown adult and should know better. I also feel that people who have used their position at work and in the community for personal gain do not have a place in public office. Like educators, people who run for public office should be held to a different standard. Therefore, despite when the incident has occurred, there should be no second chances if the public's trust has already been violated."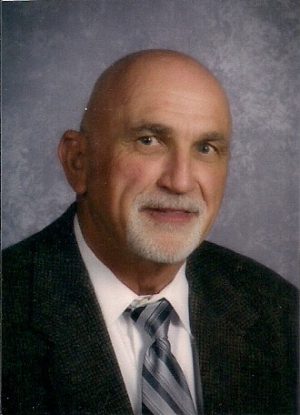 Walter Harchut spent 27 years in Judson ISD working as a Special Education LIFE (Living in Functional Environment) at Kirby Middle School and Judson High School, and was also a vocational adjustment coordinator and department chair for Special Education at Judson High School. He then served as an Assistant Principal at Judson High School. In February 2018, he served as the interim principal at the Judson Early College Academy until his retirement in June 2018.
What makes you stand out from other candidates?: "What separates me from the other candidates for District 7 is my dedication to the district and my desire to make the district a leader in all areas. I have lived in the Judson district for 34 years and have worked for the district for 27 years. I have a vested interest in the district, community, and public education. I have the perspective of a district resident, parent of a graduate of the district and former employee of the district. Throughout my working years, I have always been part of a team and can function as a team member to resolve the challenges facing the district. Being retired allows me to spend as much time as needed to serve in this important position."
What outlook and vision do you have for the board?: "My vision as a board member is that the board works as a team to ensure that the district is providing all students with a quality education. This encompasses supporting the superintendent, financial responsibility, teacher and staff morale and retention, and collaborative decision-making process. The education the students receive will meet each student's needs, desires, and abilities. My outlook or position is that as a district we must provide a varied selection of pathways for all students to be prepared for their future and not push students towards a pathway that is not right for them. All our students must be prepared for the challenges they will face after high school whether it is the workforce, military service, vocational school, or college."
Do you believe past misgivings shape someone's future?: "We have all at one time or another stumbled or made bad choices. It is what we do. After this happens, that will shape our future character. If we treat the misgiving as a learning experience and grow in a positive way from it, then the act positively shapes our future character. If we do not learn from previous misgivings then our future character is negatively shaped. Past misgivings shape our future character. The individual decides whether their future character is positively or negatively shaped."