Spotlighting mental health for students vital for a successful school year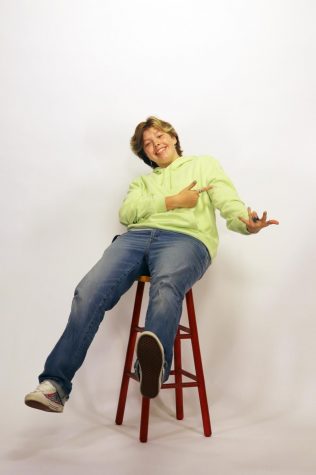 More stories from Emma Tubbs
The pandemic has been emotionally hard for everyone. Everyone.
With an overload of fear, stress, unpredictability, along with the normal teenage problems, maintaining a positive mental health can be very difficult as students head back to school, post-pandemic lockdown. 
"I really struggled through the pandemic," sophomore Zoe Brady said. "I was at my lowest point. I found myself thinking negative thoughts and it was just really upsetting. Altogether, the pandemic was very mentally and emotionally draining."
While we had a way to stay connected with the internet, many people felt emotionally detached without social interaction. This feeling of detachment led many teens to feel alone or isolated.
"Having to quarantine was very hard for me because I rely on other people to feel connected. Now that we are back to school, I am more grateful than ever," senior Razzle Neal said.
While things are starting to get better and there's finally a sense of normalcy, there are still after-effects on the teen's mental health. Teens may seem more nervous than ever about social, political, emotional, and economic stressors because of COVID-19, all while returning to school-related stress. 
"The pandemic has affected my mental health permanently by keeping me at home away from everyone," senior Natalie Tapia said. "It made me realize how easy it is for everything to fall apart."
It is said that teens may feel more uneasy about not only their own future but the future of the world as a whole.
"It took away my social life," senior Juliana Nguyen said. "Friends were gone because you didn't see them anymore. It was total self-isolation. It took a toll on mine and everyone's life. We had everything and then suddenly we had nothing."
Pre-pandemic high school students already deal with stress and anxiety because of social media, society expectations, and just coming of age problems that can mold teens into becoming adults. 
"Being a teenager in a pandemic got me ready for adulthood and has taught me more than high school ever can. It helped me build up skills and personal interests. Sadly though, I never really got my high school experience," Nguyen said. " Now for my future and college, I just can't wait to start over and start fresh."
More than ever, it's safe to say that young people need assistance with learning how to deal with their mental health. The Texas Legislature is requiring the suicide hotline to be printed on the back of student IDs. The suicide prevention lifeline (1-800-273-8255) gives tips on how to deal with stress and anxiety, as well as a number and online chat for teens in need. And as the year progresses, the campus has mental health professionals available to students if needed. 
—-
If there are issues with this article, report it here.