Two males make next year's cheer squad
Hang on for a minute...we're trying to find some more stories you might like.
More stories from Vyctoria Morin
Correction: An earlier version of this article incorrectly indicated the number of years it's been since a male cheerleader was on the cheer squad.
When someone thinks of cheerleading, it is stereotyped that the sport is only reserved for female athletes. It takes courage to overcome that cliché.
After the cheerleading tryouts, sophomores Sean Deny and Francisco Cruz conquered that stereotype. They became the first male cheerleaders to make the team in nearly 5 years, bringing a new perspective to the cheer team.
Adrenaline is among the many things going through their minds as they start training for the new season.    
"Representing Judson as a male cheerleader is an honor to me," Cruz said.
Cheerleading is a sport for anyone who wants to show their school spirit. And it is not just about chants, but also involves dance and gymnastics. Although it is helpful to know the basics of cheer, it is not required.
"Even though I do not have any experience in dance, I am really excited to learn and be out of my comfort zone," Deny said.
Being in cheer offers the chance for students to qualify for athletic-based scholarships. Cheer also is the good way to get involved in almost all sporting events at school. The ups and downs of being on the cheer team will help the team's growth and further a newbie's high school experience.  
"I really want to get more involved here at school," Deny said.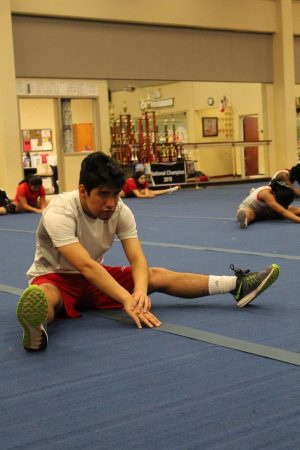 Because the team spends an extraordinary amount of time together, the team develops strong relationships even outside the school walls. The love for the sport is what brings everyone together.
"I'm looking forward to the creation of new friendships," Deny said.  
Since cheer is a sport that lasts all year round. One challenge is keeping track of their time management skills. They learn to balance their cheer practices with their school and social life.
"Next year, I will be in cheer and FCCLA," Deny said.
There needs to be a change in perception about what genders can participate in specific sports. Deny and Cruz are creating an example, being that change on campus. They are proving to everyone that they are not intimidated by their differences and are using it to fuel their motivation.   
"I want to make a change in people's perspectives on male cheerleaders," Cruz said.

About the Photographer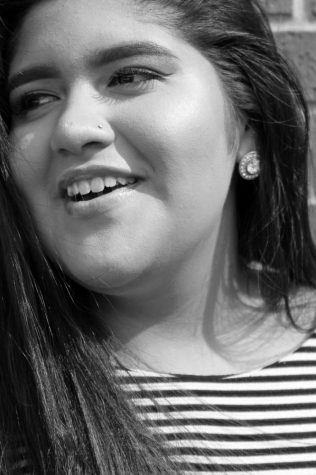 Claudia Quiroz, Alumni
Claudia Quiroz is a Alumni who is going into her 4th year on staff as lead photographer. She enjoys the journalism program very much. She hopes to make...