Volleyball looking for a revamp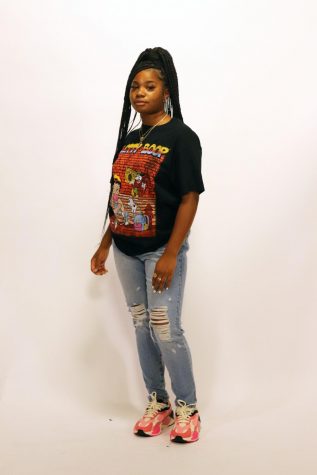 More stories from Samara Penny
Volleyball is looking towards a revamp season, with a new coach and a new staff leading a group of athletic and ambitious young ladies.
Led by new head coach Mr. Andrew Fields, the team is looking to change the season's direction.
"They are very energetic, passionate people and they want things done correctly, and they will settle for nothing less than that," Fields said. 
Fields explains how flexible the transition of new staff has been for the team as a whole. 
"It's been really easy. They are very quick to pick things up, and them being so passionate, and wanting things done right, helps the process to be much smoother," Fields said. 
Fields explains that regardless of what level of play he's coaching, varsity or JV, it's still volleyball.  
"It's not different in the sense of the sport, but it's different in my level of expectations," Fields said
Being a new coach, especially on a 6A volleyball team, can come with some pressure and stress. 
"I try to get things done as quickly as possible so that I'm not worried about them later. On the weekends, I go and play volleyball to relieve any stress from the week," Fields said.  
Fields expressed his expectations for this season and the ones to come.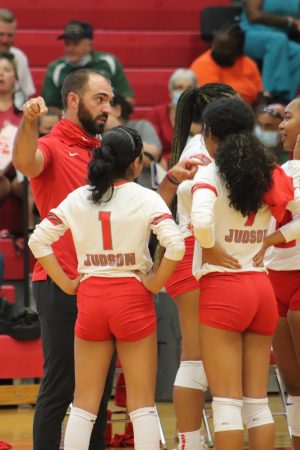 "I expect us to make the playoffs this season. For the years to come. I expect us to foster student-athletes that are corrective, not only in their sport but in their education; and then after high school, they apply it in their personal lives and careers," Fields said. 
Coach Nicole Shedd, who moved from soccer to volleyball, is optimistic about the new season. 
"My goal for the team is to make everyone feel like they belong and that they're not singled out. I want to put more team-like initiatives in it, to bring everyone together," Shedd said. 
Shedd says she plans to apply those initiatives by teaching the players what her coach taught her about what a team should be.
"I plan on trying to getting everyone to be on the same level of respect and kindness for one another," Shedd said. "I wanted to be a part of the team. I loved playing freshman volleyball and being here at Judson," Shedd said. 
Shedd speaks about how she's adjusting to being a new volleyball coach. 
"I would say pretty well, I think I get along with a lot of the girls. It's a different team dynamic than soccer; it was interesting to see the difference in mannerisms and personalities but each of the girls are special, in your own way, and I like that." Shedd said.
Volleyball is currently in pre-season. They begin district play on September 10, 2021 against New Braunfels at Judson.
—-
If there are issues with this article, report it here.