What to expect from San Antonio Livestock Show & Rodeo 2023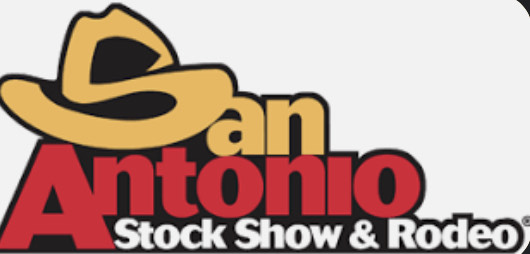 Hey, San Antonians get up and put on your boots! The Annual Stock Show and Rodeo is here and kicks off January 27 at 10 am at the AT&T Center Parkway and comes to an end February 26. The gates open to the public at 8 am and close at 11 pm. The festival, attractions, and shopping are from 10 am to 8 pm Sunday-Thursday and 10 am to 9 pm Friday-Saturday. The carnival gates are open Monday-Friday from 4 pm-10 pm, Saturday 10 am-12 am, and Sunday 10 am-10 pm. The San Antonio Rodeo has been alive since the 1950s. The rodeo is a great way to get out of the house and have a good time with loved ones and friends.
Live Music
We all know the Rodeo means ear-blasting music and the smell of smoked barbeque. 
This year's Stock Show and Rodeo feature a lot of artists for example, 
Country star Midland will take the stage on February 11 at 7:30 pm.

Country star Keith Urban will take the stage on February 18 at 12 pm and 7:30 pm.

Spanish band Los Tigers Del Norte will take the stage on February 19 at 7:30 pm. 

Rapper Nelly will take the stage on February 24 at 7:00 pm.  
Events 
Annual carnival games, stomach-turning rides, BMX Freestyle, Bustin in the Barns 

Photography, bull riding, and of course the carnival rides. 

Junior stock show starts February 8 and ends February 26. 

At the San Antonio Rodeo you can also do personal shopping inside the Freeman Coliseum where all the vendors are located.

Junior Pitmaster challenge which one of our Judson High School students will be given an opportunity to win a scholarship. Saturday, January 28.

Stampede 5K run/walk Saturday, February 4 at 4 am.

Swifty swine pig races gives you a chance to see little pigs compete for first place. This event takes place through Feb 09- Feb 26. 
Foods- 
smashing crab, philly cheesesteaks, beef fajitas, brisket nachos, corn dogs, tacos, snowcones, and turkey legs.

 funnel cakes, street tacos, ice cream, mangonadas, hotdog, corn on the cob, and agua frescas.

 Boba, fried oreos, fried pickles, onion rings, and a coffee truck. 
Admission- 
Now that you are aware of the few events that take place at the Rodeo the question is how do we purchase tickets? The San Antonio Stock Show and Rodeo tickets are available for purchase to the public on January 27. The way the tickets work at the Rodeo is there are certain tickets for each event. Prices for single general admission. ticket averages around $20-$50 depending on what events you are attending. Parking fees may vary between $10-$15. Many of the Rodeo events take place outside such as the carnival. If you are planning on attending the Rodeo make sure you dress nice and warm due to the cold weather being predicted. 
Come out and support your Judson High School FFA students as they compete and show off their healthy animals and as one of our students participates in the Junior pitmaster challenge. 
Here's a link to all events and times. https://www.sarodeo.com/events