Winter fashion trends 2022
There are many different fashion trends we see amongst our peers and on social media, all of which can be styled to your own preferences. Here are the most popular this season.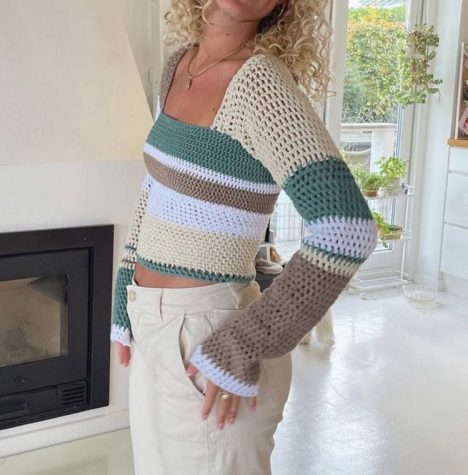 This holiday season, crocheted styles have been a key part of many different outfits; from sweaters to cardigans, and even arm sleeves. Crocheted wear is a personal favorite because it can be styled over basic tops we wear on an everyday basis to add some fun to the outfit. You can find lots of crocheted wear at H&M and even Amazon for more convenient access this winter.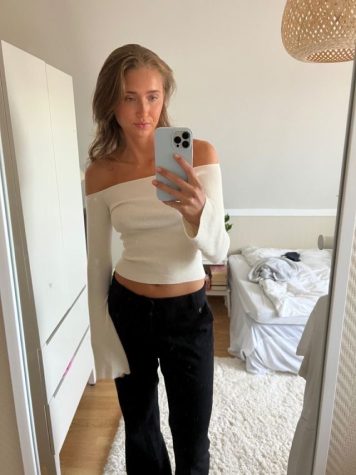 A big trend I've been seeing lately on TikTok are the off the shoulder long sleeve tops. These are perfect for people who live in warmer climates but still want to have that winter look. You can even make it more wintery by going with a sweater version of these tops. These tops are usually paired with light jeans and Ugg minis or even flared leggings and Vans.These are available at H&M, Cotton On,and Zara.
Next up is the mini skirts and the knee-high boots combo. I've seen this pair with a neutral colored sweater or even adding a colored blazer to up style the look. Forever 21, Ross, and your local thrift store seems to be the best place to find these clothing pieces for an amazing price. DSW, Rue 21 and Amazon are also affordable places to find comfortable knee-high boots.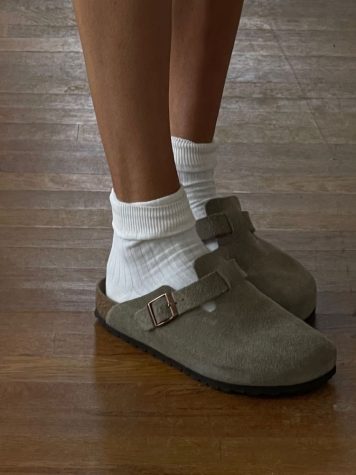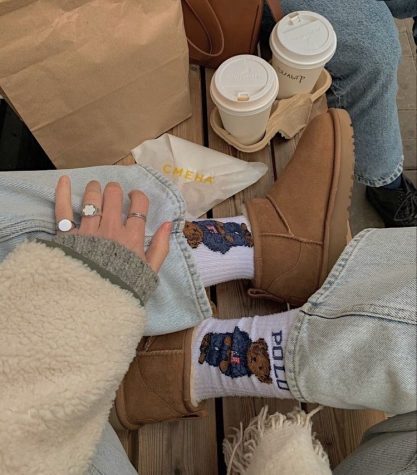 You either love them or hate them… The Birkenstock Boston clogs. These Birks have been around since the 1970's, but since their appearance on the TikTok, they've been sold out everywhere. The shoes come in so many different colors so there's no way you won't find the right one for you. You can find these on the Birkenstock website. To go along with that, Uggs have been the boots lots of people want to wear this winter. In 2016 the Uggs we saw trending where the longer boots with bows in the back. Now, we are seeing styles such as platforms, slippers and their most popular mini boots coming to the light this holiday season. All styles can be found on the Ugg website.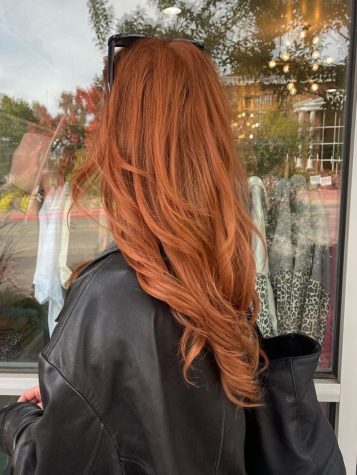 Last, but not least, ginger is the 'IT' hair this holiday season. We've seen it all over Instagram and TikTok, and it's even throughout the halls at Judson. The hair color gives an amazing warm feel to one's appearance. Lots of celebrities are dying their hair ginger this season as well, which may be the influence to many other people doing it too. 
We come across so many different trends and styles every year. It's amazing how different pieces can be styled and put together to fit the aesthetic you want to go for this holiday season. It's also amazing seeing different trends come back and being revamped each season. Don't miss out!