Boys basketball beat Laredo Martin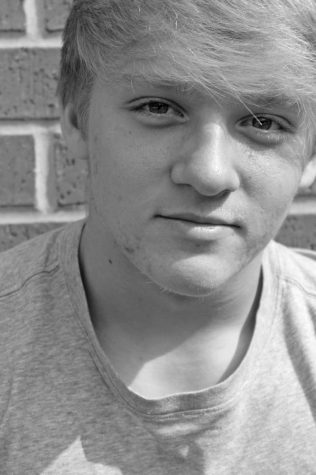 More stories from Nathan Fowler
On Friday, the (9-4) Rockets took on the (6-10) Laredo Martin Tigers at the Judson gym. The Rockets were coming off of a championship crowning tournament in Seguin against the Marshall Rams.
"They're gonna play fast like us," Lopez said. "It's gonna be up and down. They're gonna get back in the zone, but we are big and long. We're gonna have some guys inside to clean up on the boards."
The Rockets came out the way they know best – shooting the three. Quinton Crawford pulled up twice in a row for a three pointer.
The football players finally got their feet wet on the basketball season.
Demarvin Leal pulled up with the wide open jumper from the left wing. Then, Kishaun Fisher stepped with a steal and pass out to Cordell Sheppherd, then passed inside for the finish by Leal in the paint on a converted and-1. The Rockets finished the first quarter up 19-15.
To start the second quarter, the Rockets electrify the crowd with a steal by Seth Tiemeyer and assist to Dhimani Hernandez for a two-handed slam converting the fast break. Then, Howard King got the offensive rebound and passed it out to Crawford in the left corner for a three. Laredo finished out the second quarter with three 3-pointers, but the Rockets maintained a 33-28 lead to close the half.
In the third quarter, Laredo tied the game at 33 with a steal by Matthew Carreon and pass out for a converted fastbreak. The Rockets pushed offensively from then on. Leal persevered in the paint, scoring off of the second chance rebound and score. Seth sparked with a put-back jumper, then a three from the right corner. The Rocket ended the third quarter up by 15.
Laredo brought Judson's lead down to seven starting the fourth quarter with two threes The Rockets closed out the game outscoring them in the fourth quarter, and won 77-59.
The Rockets will take on the (6-7) San Marcos Rattlers Tuesday, December 12. taking the road into San Marcos territory.