Boys basketball falls to Westlake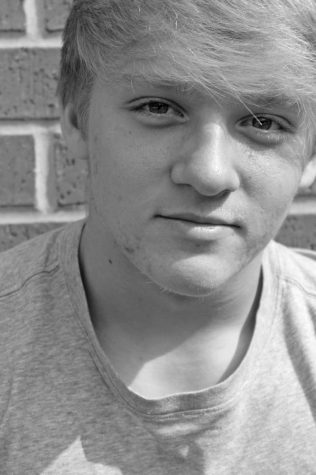 More stories from Nathan Fowler
The (26-10)(9-5) Judson Rockets took on the (32-3)(12-0) Westlake Chaparrals at Hays High School on Friday, February 23.
New playoff season yet an old rivalry, the Rockets lost 93-74 last year, but that didn't change the Rocket's game plan.
"We're gonna run and shoot. This has worked well all year," head coach Victor Lopez said, "and we're gonna make our biggest plays that way."

Senior Seth Tiemeyer started the Rockets first score with a three-pointer. Westlake pulled up with a hook turnaround jumper to put the school on the board. Tiemeyer pulled up for two consecutive threes. Then, Baker slammed two consecutive dunks in return. Tiemeyer finished off the first quarter with a buzzer beater, ending the first quarter with a score of 18-21, Westlake.

Junior Demarvin Leal opened the second quarter with a steal and assist to Crawford for three points, then Leal followed up with put back on the next possession. Leal pulled up with a jumper in the paint once again to take their first lead, 25-24. Senior Kishaun Fisher sped up the momentum with a  steal and assist to Bailey at the rim at the end of the fastbreak. Fisher came back with the same spin move inside and a converted and one. Dhimani Hernandez closed the quarter with a putback off the missed free throw from Luckey. Westlake ended the quarter up 37-43.

Westlake opened the quarter with an alley-oop pass from Kyle Davis to Baker. The Rockets brought the score within reach as Luckey drove through with a layup, then Crawford with a jumper from the elbow. Luckey pulled up for the three-pointer to make the score, 52-53. Hernandez went to the line making 2-2 and taking a 54-53 point lead. Leal made moves inside on the turn around jumper. Judson would then lead 61-57. Fisher finished the third quarter with a jumper in the paint for another buzzer beater. Judson would go into the fourth quarter with a 63-57 lead

At the beginning of the fourth, Sheppard continued the momentum with a steal and pass to Bailey for a finish inside on the fastbreak. Matthew Mayer joined the party with the corner three. Mayer then went to the line going 1-2. Cunningham came down with the steal and converted and 1at the end of the fast break. The Rockets were up 68-66. Crawford cut the lead with a corner three with Westlake still led 73-76. Mayer closed the game out with a fake three, driving inside for the layup, helping the Chaps close the game out, winning 81-76.
The season came to an early end, but the season all the way to the final buzzer was spectacular and there's nothing but positive vibes.
"I was really proud of the way they played," Lopez said, "we played one of our best games. It against one of the best teams in the state. The seniors did a great job with this team this year, just really proud of them."