New soccer coach hopes to revamp program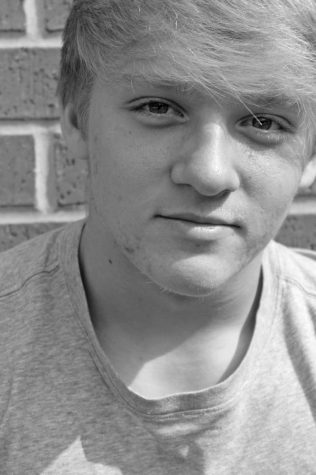 More stories from Nathan Fowler
The Judson boys varsity soccer team has struggled for years, from playoff droughts to key players departing. The past often follows us, but only a select few can leave the past where it belongs.
With Judson winning in track, football,and basketball, the other sports such as soccer often miss out on showcasing their true pride. Coach Oscar Ortiz is here to change that.
Ortiz has traveled a long road to Judson and has picked up a wealth of experience along the way.
"I have been a soccer coach for 21 years. For a Dallas high school soccer, I coached boys and girls," said Ortiz. "Two years ago, I moved to San Antonio/ Wagner was my first school. I coached their girls for two years."
Although he didn't bring any help along, there was some waiting her for him at Judson.
"The [current] coaching staff has been very helpful," said Ortiz.
Players have left the team very often because there has not been raw motivation from a source of authority or a mentor. Failing grades or an absence of determination has left the team and players off the track to winning and becoming better men. Coach Ortiz, avoiding this, has contacted the players from the roster during the summer to establish their foundation.
"I started talking with them in the summer. We met through text messaging and phone conversations, so we've already established a relationship," said Ortiz. "I think they are excited about the new year, so I hope all of that will evolve into a great season."
Life is filled with opportunities, but the opportunities come with fees; you have to work to earn the chances to do great things, which also means being realistic. A great coach understands these things in order to help players and coaches around you be better people. The team has to build up bit-by-bit. This early in the year, before the season, one goal is to make sure there is a proper team to "commit to excellence."
"Our realistic goal is to make sure we have a team that is fighting for something in order to make sure we are in the hunt for a playoff appearance," said Ortiz.
In some of the sports on campus, the realistic and expected team goal is to take it to state. Ortiz realizes that the team itself is not developed at this point to take on a championship, but the chances could increase if the team follows the formula and system.
"I don't know about a championship at this point (the offseason). I will definitely be gunning for a fourth place spot in early September. That's the goal," said Ortiz. "It could increase as we approach the start of the season."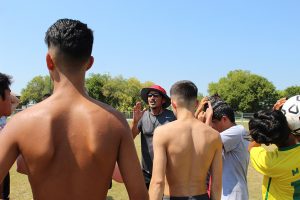 The coach philosophy is a way a coach thinks and how he applies that to his career and the team itself. The team never really had a coach that applies that or even had a broad outlook or philosophy. The team needs a leader other than their self, one person can't carry a team in reality, and Ortiz has a way to teach his team and be that extra push.
"Work hard. Success isn't given to you. That's something I preach everyday," said Ortiz." If you want to get anywhere, you can't sit and wait for miracles. You have to bust your tails every single day."
Leaders find a way to bury things like this in the dirt, and a leader like Ortiz plans to do just that.
"All I know is info based on statistics from the past season," said Ortiz," So I know where we stand, as far as records, but that's a thing of the past. Our goal is to change that and hopefully fight for a playoff spot."
An instant gratification for winning a championship now isn't the plan. The soccer team wants to develop an attitude for progress and having one another's back. The players have to exhibit the same commitment Ortiz does. The rebuilding process has just started.