Boys basketball falls to Wagner in exciting close game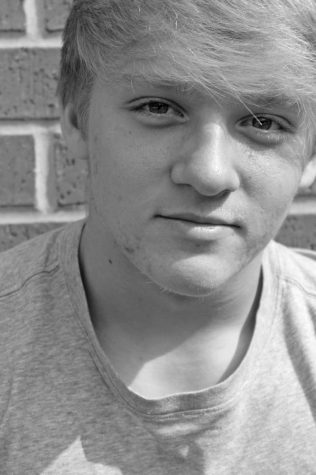 More stories from Nathan Fowler
Last week, the Rockets took on the East Central Hornets and won 122-74, an impressive win. On Tuesday, they faced our rivals, the Wagner Thunderbirds.
"We're gonna have to play defense. "It's gonna come down to a couple possessions on defense for both teams," head coach Victor Lopez said. "Last week, we shot the ball lights out. We didn't try to run the score up. It doesn't matter who's ranked what in this game, it's gonna be who can bare down and finish the game."
In the first quarter, the Thunderbirds got off quick, spreading the ball around and getting high percentage shots. Jalen Jackson pulled up from the left elbow, Kevin Maccular laid it in along the baseline, and Daraun Clark was open in the lane for a go-ahead lay-up.
Later in the game, Judson picked up the pace with two consecutive threes in the same corner by Cordell Shepperd. However, Wagner lead the game 14-15 by the end of the first.
In the second quarter, the Rockets bounced back and forth with the Birds. The Rockets were able to create some space, thanks to Dhimani Hernandez, scoring five off the bench, going up 27-22. They would use the momentum to win the quarter, 29-27, going into halftime.
In the third quarter, Wagner pulled away a little more than the Rockets and gained a bigger momentum. The Birds exposed the interior of Judson, with wide open lanes for dunks by Nick Turner and Clark. They took a commanding 34-45 lead. Then, with success at the foul line with Questyn Luckey's four points and Leal's and-one conversion, the Rockets reduced the Wagner lead to six going into the fourth quarter.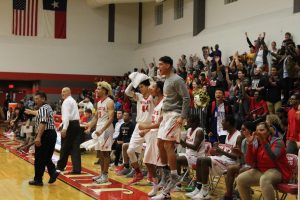 To start the fourth, Traven Hicks came off the bench with a crucial three pointer for the Rockets. Later, Kevante Hullaby came down on defense with a block and passed out to the center. At the end, the players who were silent until this point, Quintin Crawford and Seth Tiemeyer, stepped in. Crawford pulled up from the corner for a three pointer. Then, after a potentially game ending chance at the line by Jackson, he missed both and Tiemeyer dropped a triple with 35.36 seconds. But Judson had to foul and Wagner took advantage, winning 63-67.
The Rockets will get to take on district rival Clemens  (17-4)(3-0)  at Judson on Friday, January 12.