Basketball season is upon us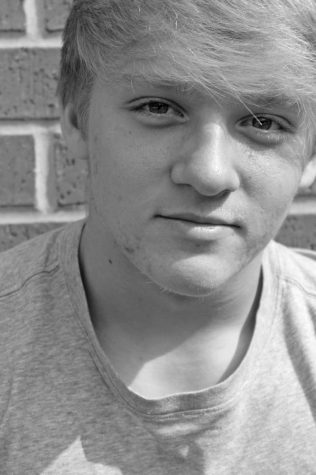 More stories from Nathan Fowler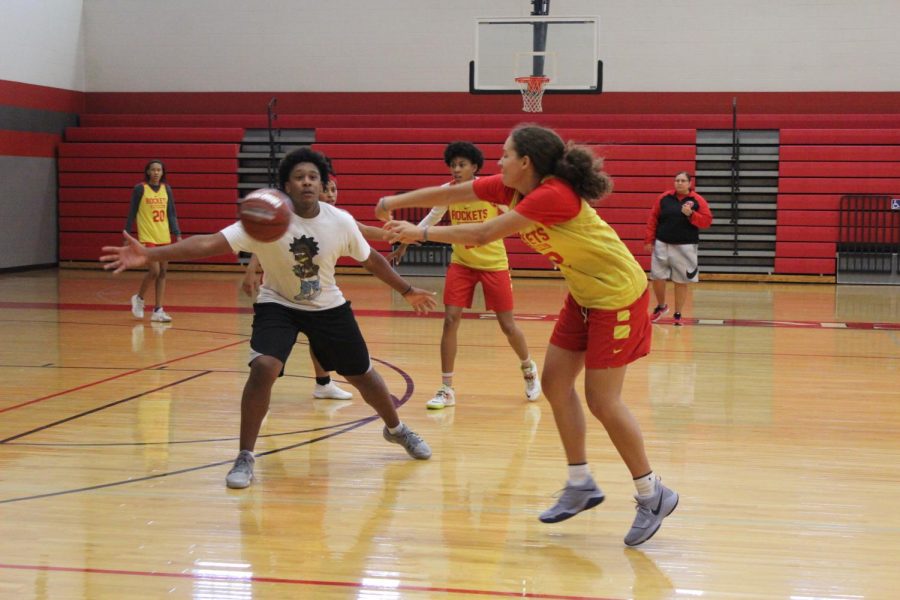 The basketball season will start soon, with the boys basketball team starting practices within the month, while the girls basketball team already creating their squad and beginning their season.
"We have a lot of talent returning," head coach Trivia Corrales said. "It is just getting the younger kids to learn the system. It is a process, but as soon as they do that, we have a chance to be really good."
The mindset of this year's team is an all-in attitude. Every individual knows exactly where they stand and they come together as one. They show assertiveness and do not need to be told twice.
"The thing about this team is that everyone knows their role," Corrales said. "They do not overstep their boundaries. On other teams, the kids just want to score. They are not accurate and they miss shots. Our girls try to get the edge. However, they can to achieve the whole picture of getting the win."
On a promising season like the one coming up, athletes need control, attitude, and keeping that chin up when times get hard. Then, it will come around in the end. A team with this much talent needs freedom and control at the same time.
"Some of the girls need to be able to play through mistakes," Corrales said. "The game is too fast to mope around. With them being so talented, you do not want to dictate their every move. Sometimes, you just have to watch them play and be comfortable. Finding the balance between letting the horses run and controlling them is crucial. Sometimes they just need to know when to hold their rein."
Despite the new season, the feeling is still raw in the hearts of some due to the loss that was dished out by Duncanville. Another shot may be destined, but only the team's motivation will determine that destiny, but everyone must be on board.
"We definitely want to get back to the state championship and win it, and the kids and the coaching staff knows we can," Corrales said. "I think they are willing to do it. They have showed commitment thus far. I think they are still a little bitter about our last loss to Duncanville, which in return is making them come back even harder, and push each other more. We just need the new faces to be comfortable within the system and know what we are to do, and it will all fall in place."
The boys varsity team start a new season in the next month. It may be a new season, but it is not a new experience to most of the team. They have majority of the players back from last year. The lettermen add a maturity factor, being mostly seniors, to the way things are run in the Rockets' system.
"At ten returning lettermen, a lot of seniors, we are gonna play a faster tempo this year. It is exciting to see how it will work out," head coach Victor Lopez said.
If things improve from last year the tempo will speed up for sure.
"We have a lot of guards," Lopez said. "Since we have a lot of guards and players that are athletic, long, and tall this year, we are gonna, run, push, and press."
Senior Quinton Crawford shot 42% from the three point line and is a persistent scorer overall at 413 total points. Look for him to lead the team in 2018 and replace the role Adams left after leaving for Texas State.
"Crawford was our second leading scorer last year behind Shelby Adams, who graduated He shot one of our highest three point percentages in the area, if not the state."
Senior Kevante Hullaby, a guard/forward listed at 6'4", 175 pounds, is great at the guard spot, with a smaller role last year. He managed 56 points and had the third most blocks at 18, that can expand as he is introduced into a bigger role on the team.
The first game against Pflugerville is on the road, and then exciting tournaments like the McDonald's Invitational follows.
"[The Mcdonald's Invitational] is one of the biggest tournaments in Texas," Lopez said.
Last year, the team took on difficult matchups like Duncanville and #10 in the state in 2016, Fort Bend Bush High School.
"Obviously, when we enter district play against Wagner and Steele, that will be exciting," Lopez said.
Wagner has been dominant over the years, providing NBA talent like Jordan Clarkson an Andre Roberson, not to mention they were ranked number five in the state.
Recently, the team participated in a league and got to get a feel with the players on the current roster.
"In the fall league, we played in two tournaments," Lopez said. "We averaged about 80 plus points a game and a lot them were Northside schools. People know we are going to be good, the question is just how good?"
The real deal begins November 14 against at Pflugerville.
Once football season concludes and all eyes are on basketball season, the boy's and girl's varsity are projected to not disappoint.
"It is going be a fun year, and a great season to watch," Lopez said.