Faculty win Wacker Classic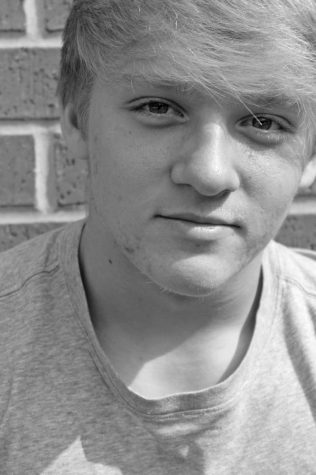 More stories from Nathan Fowler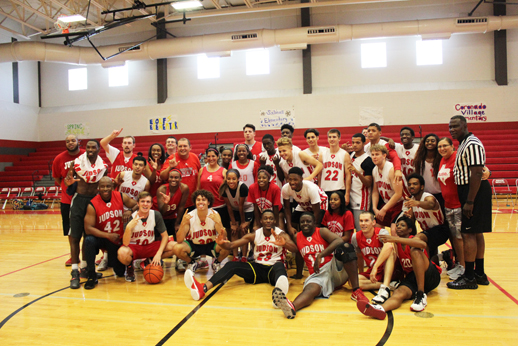 Project Graduation hosted the annual Wacker Classic, which put the faculty against the students in a basketball game at the competition gym, not only to raise money, but to give the seniors athletes a chance to compete against their mentors and teachers.
The first half started off quick, as Coach Torru went up for an easy lay-up, while senior Demarion Clark hopped and pinned the ball to the glass. To follow up, senior Chantel Govan pulled up to make a three, drawing first blood on the staff.
Tanner Leisner, the surprise guest coming down from New Hampshire to play on the faculty team, pulled up from the wing for the jumper. Senior Tyler Schmitt came in off the bench for the students with two put back rebounds in a row.
Principal Hernandez, made his appearance not much on the scoring end, but with his flashy passing. Hernandez slid a bounce pass along the base line to coach Torru for a lay-up. Clark caught a flame with an under the rim lay-up, then a three pointer from the left side of the key. The teachers went on a run, as Coach Crawford drained a three and Coach Hodges drove through for a lay-up.
Coach Dupree stepped in and made a highlight drive in lay-up, faking with a sudden step and attacking the rim. Torru drained a three, again and Govan drained a three to reduce the gap on the teacher's lead. It was 34-39 going into the half.
To start the second half, Govan crossed up Hernandez and pulled up past the arc for a three. Within the game, a three point contest occured; senior Champyon Blanks pulled up for the students, drained it, Coach Crawford pulled up, drained it, then Blanks once again drained it. Then, Shelby Adams took the 46-45 lead on the staff with a jumper from the free throw line.
Senior Kyle Fey followed up with an under-the-rim lay-up and yet another cutter at the rim to push the students lead, 55-51. Then, the students got in trouble with the staff… foul trouble, that is. They sent Leisner to the line making three of four, taking a 55-57 lead. The teaches ended up pulling away with a win, 55-59.