Boys basketball falls to Clemens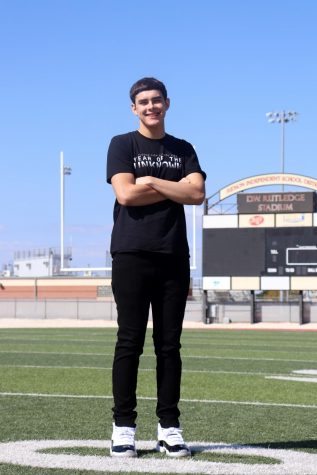 More stories from Thomas Rodriguez
On Friday, January 18, 2018, the Judson Rockets (5-1) faced off against the Clemens Buffaloes (5-1) at home.

To start the first quarter, neither team could create a gap between the scores as the Rockets were down 4-6 with five minutes left in the first. After a very back and forth quarter, sophomore Shaquan Fresisqe Clemens pushed them ahead 18-17 at the buzzer to end the quarter.

To start the second quarter, after three consecutive layups from senior Dhimani Hernandez, the Rockets gained the lead at 25-23 with four minutes left in the second. After Judson couldn't find a way to score, Clemens went on an 8-0 run to give them the lead at 31-25 with 2:15 left in the quarter. To end the second, senior Kavon Booker Clemens beat the buzzer with an alley-oop to make the score 35-30 at the end of the quarter.

To start the third quarter, Booker had two back to back layups and an explosive block making the score 32-40 with 6:50 left in the third. After Clemens went on a 16-4 run with 3:57 left, the Rockets were down 56-37. To end the quarter, the Rockets still trailed as the score was 65-52.

To start the fourth, the Rockets tightened the gap as they were only down 59-66 with four minutes left in the fourth. After the Rockets had an exciting comeback, they trailed 68-72 with 1:51 left in the fourth. After a hard fought game, the Judson Rockets fall to the Clemens Buffaloes 73-80.

The Rockets (5-2) will face off against the Steele Knights (5-1) at Steele on January 22, 2019.