Flashback Friday: Nirvana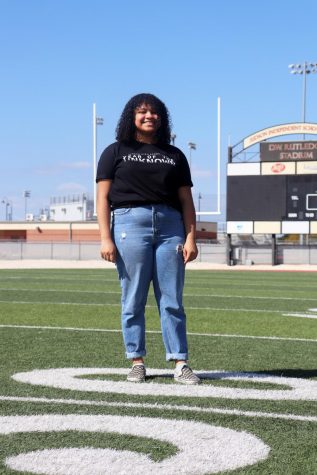 More stories from Savannah Bolton
Formed by members Kurt Cobain and Krist Novoselic in 1987, Nirvana is arguably one of the most popular rock bands and bands in general. They are among the most recognizable and notable bands of their time and continue to influence the punk rock genre. Members Pat Smear and Dave Grohl were added later and were members of Foo Fighters, a band founded by Grohl in 1994. 
Nevermind, their second studio album with 13 songs, was released September 24, 1991, and featured members Cobain, Novoselic and Grohl. The Rolling Stone named Nevermind the number one album of the 1990s in their 100 Best Albums of the 90s. They stated, "The album that guaranteed the nineties would not suck." 
The first song, titled Smells Like Teen Spirit, begins with a guitar intro that transitions into a more upbeat melody with drums and other instruments being added. It has multiple elements of repetition, particularly before the chorus in which Cobain repeats, "Hello, hello, hello, how low." With other seemingly nonsensical lyrics that can be interpreted as writings of teen angst, Smells Like Teen Spirit propelled the band into success. It is arguably one of the most popular songs of the punk rock genre, with quieter lows and loud highs, especially notable with the differences in the verses and the chorus. It is also the first single of the album. 
In Bloom is the second song and serves as the fourth and final single for the album. It begins with the lyrics, "Sell the kids for food / Weather changes moods / Spring is here again / Reproductive glands," after a captivating introduction melody. The chorus follows, in which he sings, "He's the one who likes all our pretty songs / And he likes to sing along and he likes to shoot his gun / But he knows not what it means / Knows not what it means when I say yeah," which implies that some who do enjoy their music are simply singing along and are not aware of any meaning of the lyrics. This song, too, shows off the concept of having more subdued verses with louder choruses following, with an equally as catchy instrumental backing the lyrics, as well as a guitar solo in the second half. 
Lithium is the fifth song and is the third single from the album. It begins with a quieter guitar introduction, lyrics being added shortly after. They read, "I'm so happy 'cause today I found my friends / They're in my head / I'm so ugly, that's okay 'cause so are you / Broke our mirrors / Sunday morning is every day. for all I care / And I'm not scared / Light my candles in a daze / 'Cause I found God." The lyrics have a pattern of highs and lows, as well as "I like it, I'm not gonna crack / I miss you, I'm not gonna crack / I love you, I'm not gonna crack / I killed you / I'm not gonna crack," is repeated multiple times throughout the song. Its meaning is seemingly about a narrator who turns to religion during a time of struggle. 
The 10th song, titled Stay Away, begins with a quick drum and bass introduction. It keeps up its pace where guitar is added into an interesting melody. Every other line is "I don't know why," with a sudden crescendo and decrescendo as the next lyric plays. The song begins with, "Monkey see, monkey do / I don't know why / I'd rather be dead than cool / I don't know why / Every line ends in rhyme / I don't know why / Less is more, love is blind / I don't know why." The same pattern continues throughout the song, with "Stay away" being repeated for the chorus. It ends as the instruments slow down and fade out. 
The 13th and final song is titled Endless, Nameless. It begins with a bass and guitar introduction, drums being added seconds later. All of the instruments being used combined together create a very intriguing sound. It eventually subdues into a less harsh beat, as "Mother" is being repeated. Before the half of the song, the lyrics end and it is simply an interesting instrumental that occupies the rest of the time. It serves as a very fitting end to the album. 
Nirvana is one of the most well-known bands of all time and has garnered massive amounts of success during their active seven years and beyond that time. The band still continues to be successful and still gains acclaim for its work. They were inducted into the Rock and Roll Hall of Fame in 2014, and continue to influence other bands who pursue similar genres. 
—-
If there are issues with this article, report it here.