Senior Calvin Ashley takes on leading student section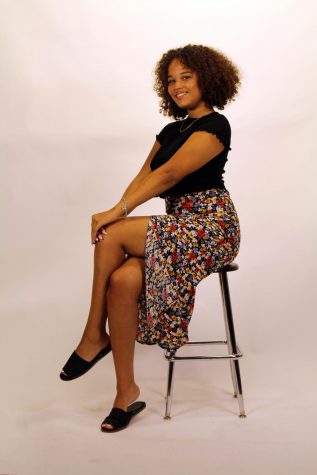 More stories from Briana Davis
Any student can exemplify school spirit, but only a few can be the embodiment of Rocket Pride. Going to every game, being hype at every pep rally, and dressing in crazy costumes to match themes can be overwhelming for some students. However, it comes easy for senior Calvin Ashley. 
Ashley uses his inner enthusiasm and optimism to show school spirit at every football game and pep rally.
"I think it's a happiness I have inside of me. I like to spread it to others. I like to be a social and outgoing person," Ashley said.
Although Ashley didn't spend all four years at Judson, he believes in what Rocket Pride is all about. 
"I came here my sophomore year and [Judson] has been one of the best experiences ever. [Rocket Pride] is a kind of joy we show. The students, teachers, and faculty all show this joy every day ," Ashley said.
Ashley advises younger kids to get involved with school and events on campus. 
"You can be involved in little things or big things. Little things like Lip Sync Battle, dances, going to games, and buying the grams, those things matter," Ashley said.
Ashley hopes that his own enthusiasm inspires other kids to show school spirit.
"I feel like [Rocket Pride] will show them to be more outgoing and cheer the team instead of sitting down with their friends," Ashley said.
Ashley is a reminder that you don't have to be a student leader in a specific organization to show true Rocket Pride.