Top Pop Culture Moments of the Decade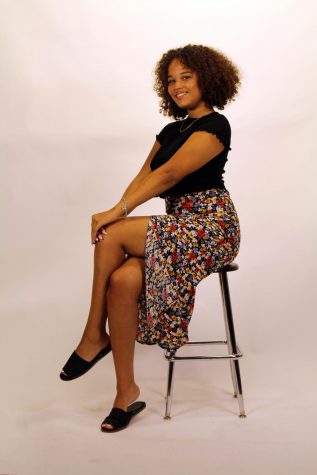 More stories from Briana Davis
1. Social Media – The blossoming of Instagram culture and the birth of the Influencer: It's no secret that Instagram has had a major impact on this decade. From sponsored posts to Instagram models, the way we use social media has drastically changed due to Instagram. We can blame the platform for the way we obsessively check our likes, how we choose the perfect filter, and how we literally need a picture of absolutely everything (yes, even brunch). "Influencers" are especially indebted to Instagram for giving them the unique job of getting likes, selling products, and just being themselves. How's that for collecting the bag? 
2. Twitter: Where Instagram lacks, Twitter makes up for in jokes and trending hashtags. Every month, you can be sure to find the perfect meme, saying, or beef to make your day. The main rule of Twitter being – never take anything too serious – gives it the appeal for multiple generations to enjoy. #thankunext
3. Kardashians: It'd be hard to make a pop culture list without bringing up Kim, Kourtney, or Khloe. Although there are mixed opinions on the legacy of the Kardashian sisters, there is no denying the cultural impact they've made throughout this decade. Whether it's a scandal or a viral clip from their successful reality tv show, the Kardashians never fail to remain a trending topic.
4. Marvel Cinematic Universe: Ever since the release of Iron Man in 2008, Marvel has maintained a reputation of top-grossing films when they are released. From Netflix series to lunchboxes to Halloween costumes, Marvel has made their mark on a new generation. With the release of Avengers: Endgame in 2019, Marvel has shown that they're here to stay. With great power comes great responsibility… to make great movies. Good luck, Marvel.
5. Youtubers: Before Youtube, the idea of making a career from making videos on the internet seemed impossible. However, coming up at the end of the decade, it's hard to find a celebrity that didn't start off with some influence from Youtube and an online presence. Where past generations grew up on singers and actors as their celeb faves, we got the privilege of growing up on Smosh, O2L, and Jenna Marbles. Youtubers made everybody feel you could be successful as long as you had a video camera and something to talk about. 
6. Vine / Tik Tok: In 2012, Youtube birthed a new app that came in the form of 6-second videos. Vine was instantly a hit and created not only viral videos and memes, but viral stars like Liza Koshy, Nash Grier, and Kingbach. Even after the death of Vine in 2016, the videos and memes it spurred live on. Months later, a new app that combined the ideas of apps like Musical.Ly, Dubsmash, and Vine was created in the app, Tik Tok. Even though it's fairly new, with the apps rising popularity we can expect it to stick around for a while. 
7. Kaepernick: In 2016, Colin Kaeperknick began to opt-out of standing for the national anthem, creating a debate that has yet to be settled. Following his decision to kneel during the national anthem, athletes, soldiers, and celebrities alike all began to kneel in solidarity for Kaepernick to stand against police brutality and the mistreatment of African Americans in society. To this day, the discussion on kneeling during the National Anthem continues. 
8. Soundcloud: In the past, finding and creating music was a difficult and expensive process. That changed with Soundcloud, a free streaming service where you can both share and discover new music from up and coming artists. Most of the popular rappers of this decade can credit Soundcloud for their success. We can also give thanks to Soundcloud for remaining one of the most inexpensive streaming services on the market. Soundcloud created the hope that anybody can be discovered any day at any time for free, all you need is a sprinkle of talent and a pretty good microphone.
9. One Direction & the Resurgence of Boybands: Before the One Direction era, the image of a boyband was a group of teenage boys in color-coordinated outfits with synchronized dance moves. One Direction broke that mold, paving the way for groups like 5 Seconds of Summer, BTS, and Brockhampton to succeed. I guess that's what makes them beautiful.
10. Caitlyn Jenner: In 2015, Bruce Jenner came out as a Transgender woman, bringing the transgender community to light for the first time in a long time. With shows like Pose and Euphoria having transgender characters, you can say Caitlyn Jenner was the first step of many to the acceptance of trans men and women.