Mari Zeppenfeldt commits her unpaid time to Judson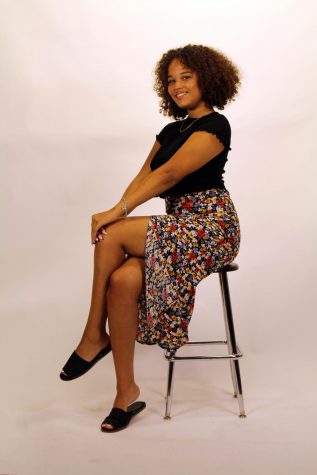 More stories from Briana Davis
Volunteering is an act in society that is highly praised.
Most people have a hard time sparing their own free time to help others, not only immediately around them but in the community. However, this has never been an issue for Project Graduation leader and volunteer, Ms. Mari Zeppenfeldt.
Zeppenfeldt has been helping many organizations on campus, including JROTC and the senior class. Once again, she will be volunteering in helping to put on this year's Project Graduation for the Class of 2019. Her dedication to volunteering has always been a prevalent factor in her life, even before her time at Judson.
"I've always volunteered my time. It's what I enjoy doing. I see a lot of my old high school in Judson. There's a lot of pride in the alumni and a rich tradition in the community," Zeppenfeldt said.
A major contribution of Zeppenfeldt's is Project Graduation, an after graduation event that promotes safe fun for new graduates. The event brings together the just graduated class before they have to step into adult lives in a safe, drug and alcohol-free environment.
"I get to meet all the new faces and new classes. I get to see the kids grow even after they graduate and build bonds with them. I watch them grow and succeed with their dreams," Zeppenfeldt said.
Zeppenfeldt also encourages students to lend a helping hand within their school and community.
"When you give back to your community, it helps yourself also. The only way for a community to succeed is to have people feed back into it. It's like a plant – if you don't water it, care for it, and nourish it, it will never grow," Zeppenfeldt said.
Zeppenfeldt also recognizes the hard work and dedication brought along by the teachers/faculty of the school.
"I see a lot of the kids here and I see a lot of teachers that care. When you have a staff that tries their best, even after the kids leave, and still continues to work after hours and do all these things, it inspires me," Zeppenfeldt said.
Zeppenfeldt hopes her message not only inspires change but encourages students to be active in their community.
"I hope whatever the kids take out of it is to give back. I hope they see the benefit of it and how it can impact people's lives," Zeppenfeldt said.
Zeppenfeldt serves as a reminder of the kindness we can find within our own community and the people around us. Through her work, we are inspired to not only lend a helping hand but inspire togetherness in any community we're apart of.