Worst Fashion Trends of the Decade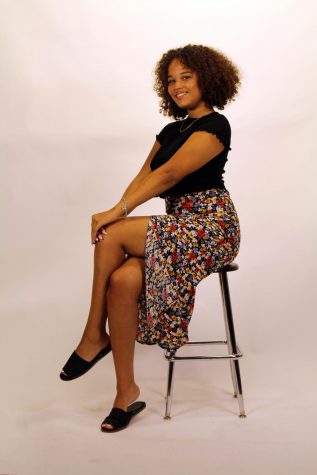 More stories from Briana Davis
1. Neon: Although the trend has been around since the '80s, the neon trend has truly gotten out of hand. From fanny packs to blouses to jumpsuits, it was hard to find a piece of clothing not sporting bright neon green or pink this decade. Hopefully, this trend goes back to the 80's where it belongs.
2. Jeggings: The combination of jean and legging isn't exactly an ordinary combination. When jeggings were birthed, they sounded like the answer to every woman's prayers – a combo of comfy and cute. However, the reality of jeggings was a horrific one. Instead of becoming a cute style emblem, they became a tacky reminder of why some fabrics just shouldn't mix.
3. Hipsters & The Attack of The Mustaches: In 2013, a hipster fever took over our generation. Every 13 year old girl was wearing dorky glasses, suspenders, and had a weird attraction to large mustaches. The attraction to large mustaches led to sunglasses, tee shirts, and lanyards. Where this fever came from, the world will never know. Hopefully, it will stay buried away with the dead trends of the world.
4. Vsco girl/ E-boy: With the birth of Tik- Tok, came a new type of monster. Boys with dangly earrings, striped shirts, neon beanies, and weird lock chains. Girls began wearing large tee shirts, scrunchies, and became permanently attached to a Hydroflask. The dark days were upon us. This trend still  continues (unfortunately) and has now, rightfully, became a joke. We can only hope in 2020 this trend bites the dust.
5. Bleach Washed Jeans: In former years, jeans were known to have multiple washes from light to dark. However, among with the other style crimes the 80's created, bleach wash jeans might be the worst of them. The resurrection of the jeans was a nightmare that has yet to end. Light jeans with yellow bleach stains, dark jeans with light bleach stains, and even denim skirts that are bleach washed (shivers). Let's leave this one in 2019, guys.
6. Ripped Shirts: The world has no idea when looking homeless became a trend. We might be able to give Kanye and his Yeezy fashion line credit for this one. Maybe we, as a generation, thought, "Hey! Our jeans have holes, why not our shirts?" We were dreadfully wrong. People began to see ripped shirts as the pinnacle of fashion. Designer were sending models down in ripped dresses, shirts, pants, even shoes. Yeezy let it go, so should we.
7. Chunky  FILA's: Once upon a time, FILA was dead. The world was at peace. It's hard to truly find the villain who brought these shoes back, but they must be put in jail. The chunky shoe aspect was appealing due to the return of the "dad shoe." However, FILA ruined it with a chunky razor blade sole that resembled Sonic the Hedgehog. Soon, every outfit was paired with these shoes and the internet, finally, got tired of them. Good Job, Twitter Trolls.
8. Galaxy/ Emoji Joggers: Joggers alone should've been an issue from the jump. People decided to make them worse by adding emojis and, following the common love of galaxies in 2012, galaxy print. Instagram became plagued by boys wearing KD's with these horrific joggers with a caption that had to be completed with fire emojis. Luckily, people grew out of this trend moving on to the next tacky clothing item. 
9. Wedge Sneakers: Just like jeggings, wedge sneakers were another monstrous combination. Sneakers and heels, both extremely different, were suddenly put together to form a sneaker with a built in heel. These shoes were found on celebrities, supermodels, even serious actresses. However, time passed, and wedge sneakers quietly went with it.
10. Thrasher shirts: Turning a skateboard magazine into a tee shirt seemed like a bright idea. For a long time, Thrasher shirts lived in peaceful harmony among its kind, Skaters. Unfortunately, like all great things, teenage girls found them and ruined them. A war began between skater and woman-kind. Walking down the street, you could hear the phrase, "Do you even skate, bro?," at least 10 times. The war of the Thrasher shirts was won by skaters and eventually was tossed to the side because it became a skaters worst nightmare, mainstream.