Senior Melanie Villarreal graduates from NASA's High School Aerospace Scholars Program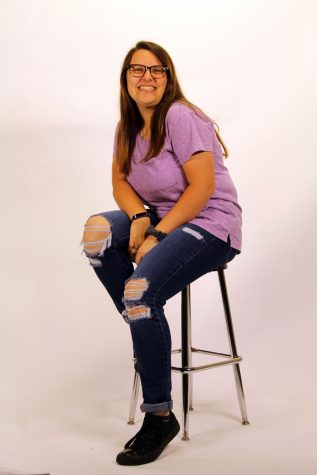 More stories from Molly Tilton
When asked about summer break, students typically plan to go on vacation or sleep in late.
But for senior Melanie Villarreal, her plans were very different this past summer. Instead of sleeping in late, Villarreal had the honor of being a part of the "High School Aerospace Scholars," an exclusive NASA Summer Camp. 
In the summer before her junior year, Villarreal saw NASA's Instagram story about the camp and decided to apply, not knowing if she would make it, but determined to try. 
"There's a four-month online program every day from October to February. If you pass that with a good grade, you get into the on-site experience, which is a week, everything's free. I got a 99.8, so I got in," Villarreal said.
When she got to the camp that next summer, along with nearly 40 other students, everyone was split into teams in which they would compete for the rest of the week. 
"About 40 kids attended," Villarreal said. "There were about ten kids in each group and four groups in total: Alta, Bravo, Charge, and Delta, which was my group."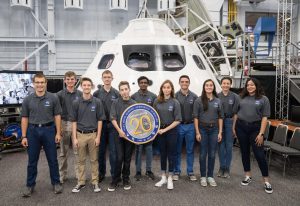 The groups were charged with designing a mission to Mars that would be judged on overall success at the end of the week. 
"It was like an overall mission to Mars," Villarreal said. "So the rockets were for Mars, the helmets were for Mars, everything was for Mars."
Each group was led on their mission by a student, voted for by the members of each team based on grades and experience. Villarreal was chosen for her group.
"I was an engineering leader for Delta," Villarreal said. "Everybody on my team chose me because I had experience building rockets and had the highest grade."
Though Villarreal already knew a lot about engineering, this camp taught her even more.
"I knew I could do engineering, but not like over people,"  Villarreal said. "And I had never learned 3D design before, so you have to do the 3D design and then actually do it manually, so I learned how to do it. But I was mainly building it. I put other people to like design it because I'm not good at it."
One requirement for this camp was an affinity for STEM programs, something Villarreal has possessed for a long time and plans to use for the rest of her life. 
"Since my sophomore year, I knew I wanted to do NASA and then seeing this was a big opportunity for me," Villarreal said. "I want to go to Texas A&M University and major in Aerospace Engineering."
For Villarreal, this whole experience was enlightening and she wishes more people would get involved with the program. 
"Right now, I'm talking to Mr. Howard, the astronomy teacher. We want to get juniors more involved with this program," Villarreal said. 
The High School Aerospace Scholars program is now accepting applications and the online coursework begins soon. For any juniors looking to participate in this program, there will be an interest meeting on October 3 at 4:30 p.m. in G115 with Mr.Howard and Villarreal.