Senior Scott Rogers advances to all state choir for the third time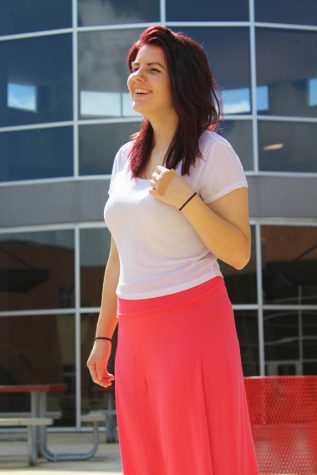 More stories from Celeste Jeanblanc
For the third time in his high school music career, senior Scott Rogers has advance to all state choir.
"All state is an ensemble of the best singers in the state. You [have to] prepare music and learn it really well," Rogers said.
The process begins with an estimated 50,000 people. The top students go to pre-area. The top five students of pre-area go to area. The top six students from all schools competing join together to advance to all-state.
"This year, I not only made first chair, all five judges in the audition picked me as first chair," Rogers said, an exciting accomplishment for a high school student.
Becoming first chair three times has made Roger's college application highly appealing. The experience he has earned lead TMEA to award him the Bill Cormack Scholarship.
"I started applying in August," Rogers said. "I felt I [was the] most qualified to receive the scholarship. I had a lot of experience people my age didn't usually have."
Rogers has submerged himself in music from the age of two. As a senior, he acts as a director's assistant and leader to the choir groups.
His experience was shown at the all-state competition, where TMEA took notice of him.
"While I'm at the all-state convention, I'll also be accepting [a] scholarship. It's a $15,000 scholarship that requires I go to a Texas university," Rogers said.
Talent seems to run the Rogers family, seeing as his brother had won the scholarship before him in 2013. Hopefully, this will inspire other students to continue to work towards their dream.