Viral ASL interpreter has roots in Judson ISD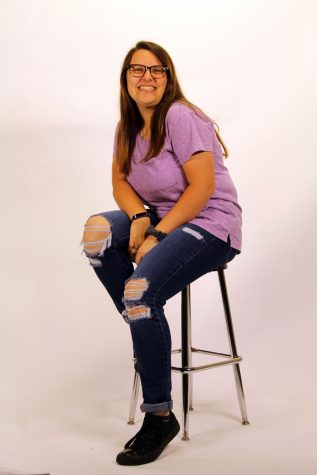 More stories from Molly Tilton
When thinking of attending a concert, you'd usually anticipate the artist's performance to be the highlight of the event. At a recent Twista concert though, all eyes were not on the artist, but the ASL interpreter who seemed to be more into the music than the performer. 
On August 18, a video posted of ASL interpreter Amber Galloway Gallego signing at a Twista concert went viral. Gallego has interpreted nearly 400 concerts in her career. She runs an interpretation company out of Houston, but the one thing she attributes her passion to is her roots as a Judson High School student. 
Gallego has received praise throughout her career, having first gone viral after a Kendrick Lamar performance in 2013. 
Gallego attended schools within Judson ISD all throughout her childhood. 
"I attended Judson my freshman and sophomore year, so '92 and '93," Gallego said. "I also attended Kirby Middle as well as Park Village Elementary. So I've been a part of Judson ISD my whole life." 
Although Gallego spent most of her school career in the Judson district, because of an unfortunate accident, she was forced to drop out. 
"I got in a car accident and had to learn to walk again, so I missed about eight months of school. They were going to hold me back another year of school and I just wasn't going to do that."
She eventually got her GED before returning to St. Philip's for her associate's degree, eventually graduating from the ASL program at San Antonio College. 
"I got my GED pretty quickly after in San Antonio and eventually went back to St. Philip's and then I graduated from San Antonio College, and the interpreter training program there," Gallego said. 
When asked about her passion, Gallego attributes much of her start to the individuals within the deaf community that she has met throughout her life. 
"When I went to St. Philip's College I knew the deaf football player and so I actually started hanging out with all the deaf people between classes," Gallego said. "They're the ones that taught me everything and they're the ones that said you need to become an interpreter."
But she would never have met these individuals had it not been for her experiences at Judson.
"Judson had one of their first deaf football players is one of the deaf people I've met throughout my life," Gallego said. "When I was a freshman on my off-seasons, I worked as an assistant athletic trainer and so I was going to do physical therapy so I would help the football players with their injuries. So there was a deaf football player who tore his ACL and so I helped with his therapy and was able to communicate with that."
When speaking of her passion, Gallego refers to her upbringing and love of rap, keeping herself humble and attributing her success to her childhood. 
"Rap music is a huge part of my life and my childhood, so it's been an honor to interpret the people that I love and cherish. It brings me full circle. To be able to put their music on my hands, it's just amazing," Gallego said.
Though she may have never graduated from Judson herself, she attributes everything she is to her time at Judson. 
"Judson was a huge part of my life and I still roll Judson everywhere. I see Judson stuff and that's so much a part of who I am and made me who I am in what I do The foundation that was laid throughout my whole life and some of the teachers who inspired me,"  Gallego said. "100 percent of the person I am is because of Judson ISD."