A story of basketball, tribulations, and triumph
The Fuel's Raven Gatson sat down with Nevil Shed about his historic place in basketball history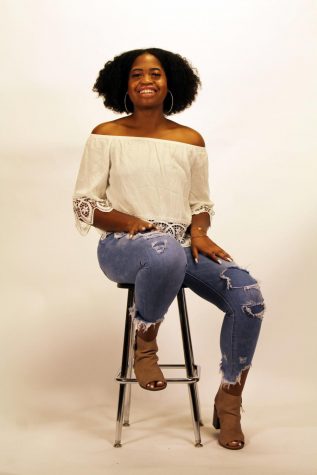 More stories from Raven Gatson
When we think about celebrities or legends, they are individuals that are typically out of reach. Getting the chance to even meet them is typically a once and a lifetime experience as well. Going seemingly unnoticed on the Judson campus, Mr. Nevil Shed, ISS teacher, has an incredible life story on basketball, tribulations, and triumph.
His journey began in the Bronx, New York, growing up around the persistence of gangs, racism, and drugs. With his mother as a seamstress and his father working on the railroad, he had an esteemed group of workhorses to look up to. Beyond their knack for hard work, they also instilled in him values that he would carry on beyond the basketball court.
"When I was young, I was a dreamer. I saw the suffering that my parents went through, yet I was fortunate enough to have both my mother and father. My father would say, 'He had a roof over my head, food in my stomach, and clothes on my body. All he wanted for me to do was be successful.' I was not the perfect child, but I was hoping one day I could pay them back," Shed said. 
From an early age, he knew he wanted to become a basketball player and began perfecting his craft. While his mother never dampened his dreams, she warned that he needed to get an education and utilize it as his fallback. Somewhat listening to the advice, he continued to flourish in his basketball career becoming a starter in high school. Yet, the new development came with new territory: The South.
"I had a lot of scholarships, but minorities were not allowed to go to a major school, so I went to a school in the South. This was a culture shock for me. I was not accustomed to a white and colored water fountain or bathroom. I told my mom I wanted to come back home because there was a danger factor," Shed said.
Going back to New York, he worked at a fast-food job but still practiced his basketball and attended a junior college. On the court, he was nicknamed the "Shadow" for his defensive prowess and imposing 6 '8 frame. Catching the eye of individuals in the community, it would soon funnel out to coaches from El Paso, offering Shed a four-year all paid scholarship for basketball.
"I started on the team and my second year there we had a team that was famous for the seven African Americans that continued to win game after game. They called us names like dumb, ignorant, and claimed that we all came out of penitentiaries which were all a lie," Shed said.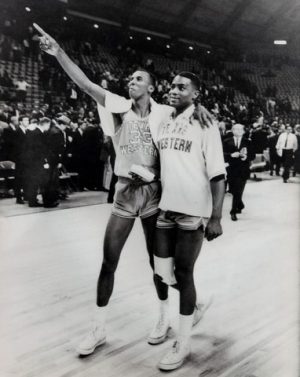 The famous team in which Shed refers to is the 1966 NCAA Division 1 national champions coached by Don Haskins at Texas Western, now the University of Texas at El Paso. They became the first team with a majority black lineup during a championship run which included: Bobby Joe Hill, Orsten Artis, Willie Worsley, Willie Cager, Harry Flournoy, David Lattin, and Nevil Shed.
His road to success continued to climb from there. After his basketball season was over for his senior year, he got a phone call from the Boston Celtics. In the fourth round of the 1967 NBA draft, Shed's dreams manifested. He was going to the NBA. 
"I said, 'Momma, I made it!'  This is my chance to give back to you. I started playing in tryouts which were no problem," Shed said.
Sadly, his long ivory in the NBA would be cut short extremely soon.
"During a practice game, I went up for a layup shot and my whole world went down the drain. I had a knee injury that took away my whole career," Shed said. 
Enthralled in defeat, his mother's advice came full circle. The college degree in which she pushed for him to obtain despite basketball, became an essential aspect of Shed's future.
Beginning to coach with his education, he found his way to San Antonio becoming involved in various coaching operations for teams. 
Despite never playing in the NBA, many opportunities began to open up for Shed, years after his college career with the Miners, his past historical achievement was in the making of being immortalized.
"I got a phone call saying, 'Congratulations Mr. Shed, we are going to do a movie about your team,' and I hung the phone up at first. Then, they called back and he said he was from Walt Disney and his name was Jerry Bruckheimer and the film was going to be called 'Glory Road'," Shed said.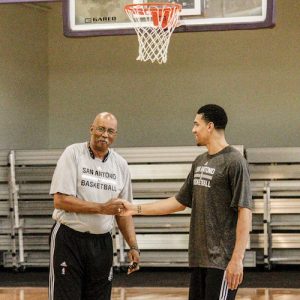 "Glory Road" is a 2006 Disney film directed by James Gartner and produced by Jerry Bruckheimer. Shed is played by Al Shearer in the film, which earned $42.9 million at the box office.
As if things couldn't get any better, Shed along with his teammates were inducted in the Naismith Hall of Fame. He is now one out of three Hall of Famers that reside in San Antonio alongside George Gervin and David Robinson.
Aside from his substitute teaching, he is a motivational speaker and San Antonio Spurs basketball camp coordinator. He has interviews and publications with the NBA and The Players Tribune, amongst many others.
The story of Nevil Shed is not only multifaceted but a tale of positivity through the eyes of adversity. 
"People ask me what do I see within my life that kept me going? God, family, and basketball. That was my key," Shed said.