Band concludes fine arts holiday concert season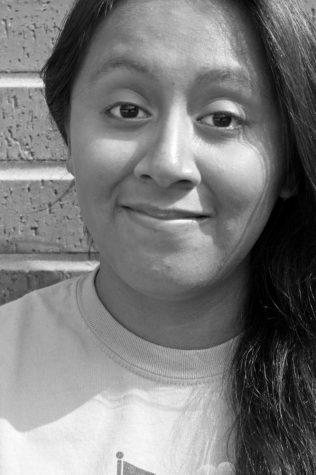 More stories from Jennifer Gutierrez
After having a successful competitive marking season of marching, the band put together a holiday concert on December 13, 2016. This concert is the band's transition to concert season, showcasing many traditional Christmas songs with a slight twist.
"Right after football ended, we started getting ready for the holiday concert. We are very prepared," senior Paul Finch said.
The concert started off with the Jazz band performing "Sleigh Ride" and "Winter Wonderland." Band four performed next with "Up on a Haunted Housetop," having assistant director Dean Ponseti narrating as the band played as an accompaniment.
"Its one of the most relaxed because after this we have UIL, which is really intense," junior Stephanie Patterson said.
Afterwards, the first percussion ensemble performed "Jingle Bells," followed by band three playing "A Nutcracker Spectacular," which was very sweet and mysterious at the same time. The second percussion ensemble played a beautiful rendition of "Deck the Halls."
"[This holiday concert] is a nice and fun way to ease into our concert season," junior Erasmo Rene Hernandez said.
Band two, under the direction of Austin Clements, performed "Holiday Emblem,' taking classic songs with a contemporary twist. There was a special woodwind ensemble that played "Carol of the Bells," including students from Churchill, Madison, Steele, Wagner and Judson.
"The woodwind ensemble was a unique way to get kids from around the community to showcase their musical abilities for the enjoyment of our Judson parents," senior band president Christy Moreno said. "It's something that the band has never done before."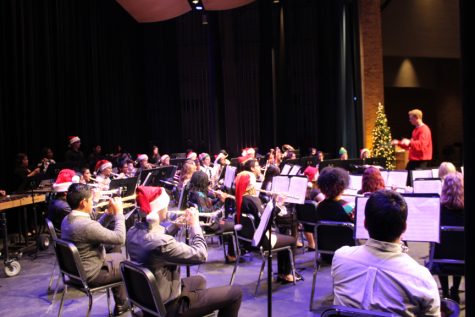 The top band took the stage and performed a college level piece named "Minor Alterations: Christmas Through the Looking Glass," a piece that took traditional Christmas songs, mashed them up with minor tones, making the overall feel very spooky.
But before playing the piece, they recognized all the students participated in district and region band auditions, many of which advanced to area and will be competing in the TMEA 6A All-State Band at Corpus Christi on January 7, 2017.    
"Being in a new region was exciting, but this year was a huge turnout for the entire program as a whole because lots of us took multiple chairs in region and a handful advanced to area. [It just shows that] hard work does pay off," junior Joe Paul Alejandro said.
For the finale, all the bands entered all sections of the Performing Arts Center and settled in to play the Christmas classic "Sleigh Ride." It was a special moment for those in the auditorium. The students enjoyed their winter concert and are already looking forward to the next challenge.

"The concert felt like a new experience with the finale, and now it's time to work on UIL music for competition," Hernandez said.