Senior Isamary Aquino wins bronze medal at AIBA Women's Youth World Boxing Championships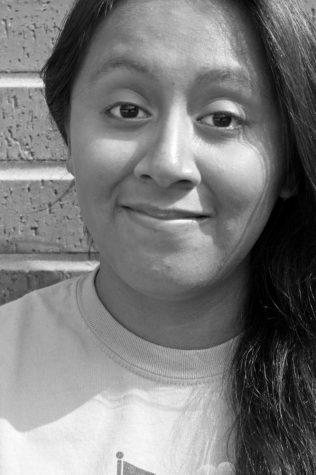 More stories from Jennifer Gutierrez
Imagine spending countless hours at the gym training, constantly traveling to numerous national tournaments, all leading up to this opportunity to represent… the United States of America.
This is the life of senior Isamary Aquino.
Being ranked number one in the nation, Aquino represented USA at AIBA Women's Youth World Boxing Championships 2017 in India and received a bronze medal.
"I️ competed against the best female boxers in the world and became a world medalist," Aquino said.
Prior to going to India, Aquino has been boxing for twelve years and is used to intense routine schedules.
"I had a two-week training camp at the Olympic Training Center in Colorado Springs, where we trained three times a day. We would do cardio at 7 a.m., boxing/sparring at 10 a.m., and strength and conditioning at 3 p.m.," Aquino said.
Balancing school and athletic life was difficult, but Aquino has persevered as she trained for the championships.
"I️ would wake up at 5 a.m. to run and lift weights. Then, I️ would go through my normal school day and as soon as I️ got home, I️ would go straight to the gym and wouldn't get home until 10 p.m.," Aquino said.
The actual tournament itself, the Youth World Championships in India, was an incredible experience for Aquino. There were more than 30 countries competing and among them some of the best female boxers in the world.
The first fight of the tournament for Aquino was against Ukraine. Stepping onto the ring was no easy task, all eyes were centered on the two athletes.
"I️ knew that everyone was watching everything that I️ did and that was nerve-wracking. But as soon as I️ got into the ring, it was just like any other fight and I️ knew I️ had to perform to the best of my abilities," Aquino said. "Thankfully, I️ won that fight despite my nerves and I️ managed to make into the quarterfinals the following day against Germany."
Aquino's win over Germany in the quarterfinals landed her a spot in the semifinals against England and also secured a medal.
"In the medal rounds, the best boxers around the world are all competing against each other in hopes of earning a higher medal for themselves and their country," Aquino said.
However, Aquino's run ended that night in the semifinals against Ivy-Jane Smith. It was split decision and the judges picked England's representative, Smith.
"Although I️ lost, I️ was not disappointed in my performance. It was a very close fight that could have gone either way. But unfortunately, the judges didn't see it in my favor," Aquino said. "I️ was emotional at first about the loss, but I️ soon realized what I️ had accomplished. There was no reason to be upset, I️ achieved something that few can say they have."
Aquino's main goal in the future is to hopefully compete in the 2020 Olympics in Tokyo. But her focus is to keep competing in national tournaments in order to keep her spot on the US National team
"Competing in the Youth World Championships made it clear that I️ do belong on the world stage and that I️ truly can accomplish what I️ work for," Aquino said.