Band goes to DisneyWorld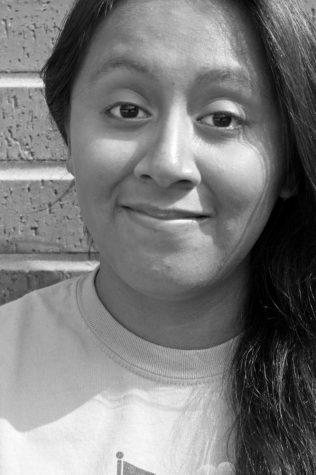 More stories from Jennifer Gutierrez
During Spring Break, many students take a break from all the homework and school life. Many go to extravagant places miles away or simply just stay at home and relax with their family.
This year, the band program took 106 band students to Orlando, Florida to Disney World and Universal Studios for a spring break experience of a lifetime.
"Before the trip, I was skeptical of Disney World because I'm not that into Disney," junior Dylan Frazier said. "But after, I can say it was one of the best experiences of my life to be around a group of great people."
The band left on Friday, March 11 and arrived on Saturday afternoon, leaving time to settle in to the weather and tall palm trees of Florida.
On Sunday, the band went to Disney's Animal Kingdom and Hollywood Studios where they saw Fantasmic, a beautiful live-action water performance. The next day, the students went to Universal Studios where they rode on roller coasters and other exciting rides. On Tuesday, the band went to Magic Kingdom, where they saw the night Electrical Parade, featuring many princesses in their lit up floats.
"I was pumped up to see everything, from Disney World to Harry Potter World in Universal Studios," junior Jazmin Zamarron said. "Afterwards, I was a little tired, but I thought it was a wonderful time."
Although the band was there to have fun, on Wednesday, they attended Disney's instrumental workshop called "You're Instumental," where the students sight-read music arranged by a teaching artist for about two hours. They created a short accompaniment to a short Tarzan clip. It gave them an insight of how the Disney performing arts worked.
The students were encouraged to follow their passions, fulfill their dreams and grow as a musician.
"The workshop itself showed me how much work not only I, but the whole band, including Mr. Keyes, need in order to take our band program to the next level," Frazier said.
A band trip like this only happens every two years and many of the students were elated at the thought of sharing this experience with their close friends.
"Overall, it was pretty lit." sophomore Heralio Nieto said. "I rode every ride possible, having fun with my friends, peers, and including my directors. It was a very inspiring and fun experience for me."
The current freshmen and sophomores are excited for the next trip to be as memorable as the one this year. Disney World is known to be the happiest place in the world, where dreams come true if you use your imagination that can influence any student to achieve and perform at the best of their abilities.