Baskin Receives Mirabeau B. Lamar Award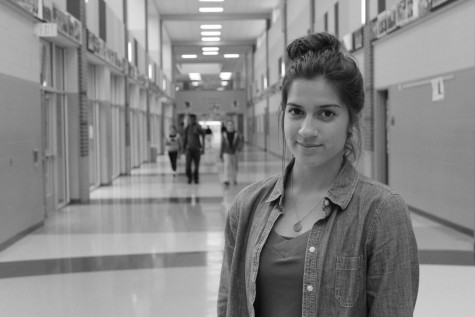 More stories from Erika Guion
The Mirabeau B. Lamar Award of Excellence is a highly prestigious award that is specifically given to teachers. This award is given to those teachers who truly represent what it means to be one.
Being a teacher is a calling. It is not for everyone. Teachers instill morals and values into students who end up growing up to be astronauts, firemen, doctors, artist, performers, business men and women, military personnel, parents, and other teachers.
Our very own English teacher Kris Baskin has truly captured what that means. For that, she was awarded the Mirabeau B. Lamar Award of Excellence from the Randolph Masonic Lodge.
"I feel honored, surprised, and grateful to be nominated by Mr. Hernandez," Baskin said. "It's always good to be appreciated. I must be doing something right."
Baskin studied at Angelo State University. She graduated with a Bachelors of Science in Physical Education with a minor in Life and Earth Science. Even before becoming a teacher of 22 years, 20 of which are at Judson High School, Baskin was exposure to teaching at an early age.
"My father was a teacher and coach. My mother always worked in the school district," Baskin said. "It was always something I grew up wanting to do."
Baskin is an English 1 teacher, regular and pre-AP. She is the kind of teacher that will teach the students how to think, not what to think. Every day holds a new lesson, and sometimes the students really interpret them on deeper levels. Baskin is able to do what many teacher's struggle to do.
When you have been teaching for as long Baskin, you are going to notice change in the school system, in fellow coworkers, and in the students.
"The biggest change has been the population of kids who have little or no respect for any authority," Baskin said. "Whether it's parents, teachers, administrators, or any other adults in the community. However, most of the Judson kids I've encounter are very well mannered, and respectful, and a joy to be around."
Getting this award is like getting a chance to step back and smile. It is a moment where Baskin can say, "I did this," and respect all of her accomplishments. It is a chance to say, "I am doing everything right" in her life. It is a moment of pure respect for the profession.
"I haven't reached my highest point yet, but I'm not burnt out," Baskin said. "I still have mountains to climb."
Being that Baskin teaches mostly freshman, she tends to see her students progress as young adults. Throughout their later years, Baskin sees her former students become better in all aspects of their lives. The students often visit her, not knowing that they are a great example of what Baskin has done.
"That's the joy and payoff of being a teacher," Baskin said. "The adolescent growth into adulthood and become a contributing citizen in our society. That is the greatest reward."
Baskin was awarded the Mirabeau B. Lamar Award because she deserves it, and she proves it every day.