Swimmers End Tough Season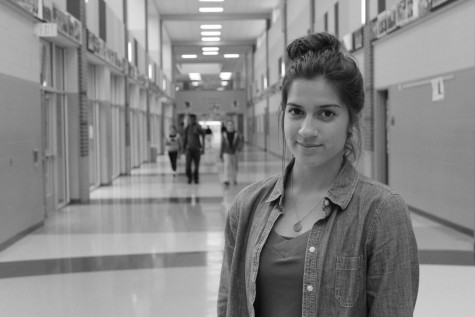 More stories from Erika Guion
The Judson High School swim team consists of the many hard working individuals at the school. Many of Judson's students are unaware that there even is a swim team. The students see the shirts, hear about the dedication, buy from the fundraisers, but don't actually know all of the commitment that goes into the team.
The team has never really been that big, about 10 girls and about seven boys. However, this year is there are twenty five athletes on the team, from all different grade levels. Judson does not have a junior varsity level, therefore all the swimmers that make the team are considered varsity. Several swimmers also swim competitively for club organizations and nearly the whole team swims for different summer league teams.
"Club swimming is a way to keep in shape, and build endurance," junior Myranda Bueno said. "School swimming, is a social experience that keeps in touch with the competitive side of swimming."
This year's season recently ended with eleven swimmers all going to region, all of which were upper classmen. Of the eleven, there were six girls: senior Allyson Platz, senior Zoe Pickard, senior girls' captain Marisa lambert, junior Faith Lawler, junior Maricarmen Diaz Carrasco, and Bueno.
Lawler, Carrasco, Lambert, and Platz were all in the 200 yard medley relay, which placed 14th overall. The 200 yard free relay included Pickard, Bueno, Carrasco, and Platz, achieved 19th in the end. In the 400 yard free relay, Lawler, Pickard, Lambert, Platz, all swam with a vengeance leading them to gain 21st place.
"Our relays performed great with what training we've had all season," Platz said. "The girls put in hard work and the outcome was final."
For the boys team senior Patrick Oyston, senior Austin Gombas, senior boys' Captain Cameron Guion, junior Scott Eleuteris, and sophomore Kyle Thurman all showed how team work proves swimming isn't just an individual sport. Thurman, Guion, Oyston and Eleuteris went as alternates for the 200 yard medley relay, but no team scratched, and they were unable to compete.
Thurman and Oyston made it to regionals as alternates in the 200 yard individual medley, but no competitors scratched, and they did not swim the event.
However, Gombas, Thurman, Oyston, and Eleuteris were a relay alternate and they did get to swim. Ray High School's boys' 400 yard freestyle relay scratched and Judson was quick to replace them. The relay team placed 15th overall and were grateful to have one last race of the season.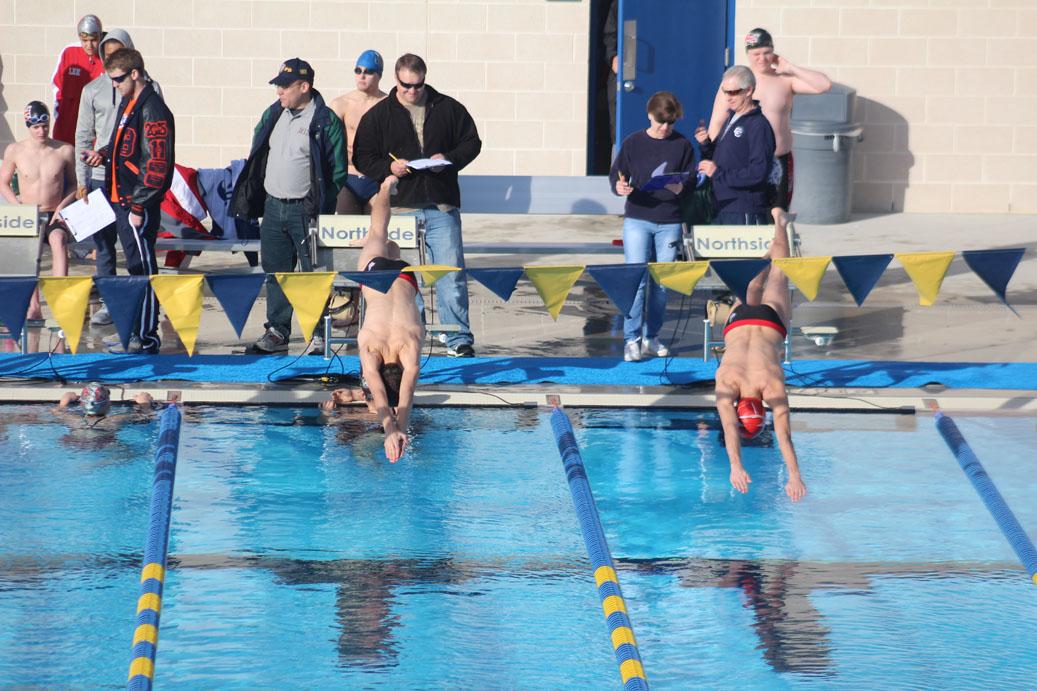 "It was one of the greatest moments in my life knowing I had one more chance to swim with my brothers," Oyston said. "I didn't even care what place we got because I knew we'd leave it all in the water, all out together one last time."
Lambert, Lawler, and Oyston all made it to regionals in individual races as well as relays. Lambert swam the 200 yard freestyle and the 100 yard freestyle. She placed 12th in the 200 yard freestyle and 6th in the 100 yard freestyle. Lawler swam the 200 yard individual medley, and the 100 yard butterfly. Lawler earned 8th place in the 200 yard individual medley, and 14th in the 100 yard butterfly. Oyston swam the 100 yard backstroke and gained 14th.
"We did as well as can be expected with the training we had," Guion said.
Swimming for the Judson team is more than a class period, but a passion and lifestyle. Swimming at early hours, for long distances, at high speeds, in crazy weather, in a slightly heated pool, these swimmers are a whole new type of dedicated. This is a way of life and will no longer go unnoticed at Judson High School.