District introduces bond for November election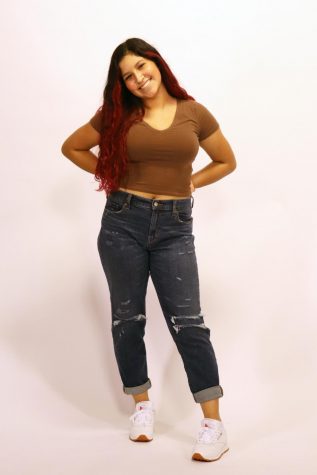 More stories from Isabella Celaya
This year, Judson Independent School District has introduced a bond for the November ballot. The bond includes improvement to school buildings, athletics, and security.
"School districts do not have enough funds in their general operating budget to make large capital purchases, such as building new schools; so, they borrow money in the form of bonds to fund the design, construction, expansion, and renovation of schools," Chief Communications Officer Nicole J Taguinod, Ed.D said. 
The bond consists of three parts. Proposition A includes transportation upgrades, deferred maintenance, a new middle and elementary school, air-conditioning existing gyms, and creating student makerspace labs. 
"Specifically, for Judson High School, there are plans to upgrade the public address system and to provide site work refresh, repairs, or replacements," Taguinod said.
Proposition B includes athletic improvements throughout the district. 
"Specifically, at JHS, the track will be resurfaced and the turf on the football field will be replaced," Taguinod said. 
Proposition C includes technology advancements throughout the entire district. 
"Highlights to this proposition include maintaining the one-to-one device initiative and enhancing instructional technology made available in the classrooms at all campuses.  In addition, improvements to WIFI access points would be improved to allow for a wider range of connectivity," Taguinod said. 
On October 4, Dr. Ball came to talk to the seniors about the importance of voting for the bond and the importance of the bond on the November election. 
"Being a senior is not only about what you have accomplished and what your future holds, but also it is about leaving a legacy.  Seniors should care about the bond and anything that has to do with their school so that the legacy of excellence at Judson can continue to live on after they graduate," Taguinod said. 
Just as seniors should care, underclassmen should care as well. 
"Even if they cannot vote yet, they have influence with the people in the community, including family members.  Students are the voice that need to be heard regarding the needs of the district.  Also, projects in this bond can impact them directly as they continue with their educational careers," Taguinod said. 
Superintendent of Schools, Dr. Jeanette Ball is pushing hard for the bond. 
"One of the exciting things about this bond is that every campus will benefit from it.  Our students deserve the very best and we have done a lot of work to try to create innovative opportunities and choice through this bond.  We want our students to be able to thrive academically, persevere in competition, and be prepared for future endeavors they haven't even dreamed of yet," Dr. Ball said. 
Early voting starts October 18 and election day is November 2. 
—
If there are issues with this article, report it here.