District still adhering to COVID-19 protocols despite state's mandate lift; some students required to return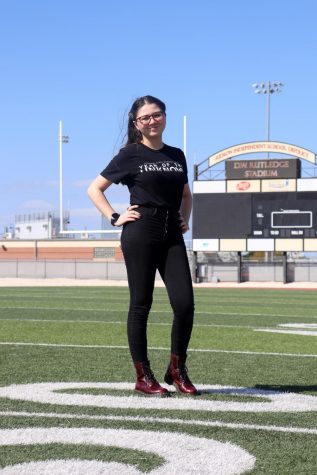 More stories from Brooklyn Ellis
In an act that rocked the country, Texas Governor Greg Abbott made the decision to open the state in its entirety, eliminating all safety protocols including the highly controversial mask mandate. 
School districts around the state have since been left scrambling to determine the proper actions to take to best benefit their students.
In a letter sent to parents on March 5, Superintendent Dr. Jeanette Ball addressed several of the concerns that have arisen among the community since Gov. Abbott's statement.
"I would like to make you aware that Judson ISD is NOT changing our safety policies and procedures to keep our staff and students safe," Ball wrote. "We will continue with our safety precautions after spring break to ensure that our students and staff are safe."
Each campus within the district has a different safety plan. Judson High School's includes wearing a mask, completing a daily screener before entering the campus, and maintaining 6-foot social distancing guidelines. 
"Just because Texas is going to be "100%" open, even though it basically has been the whole time, Covid still exists. Yes, more and more teachers are being vaccinated, which is a good thing in my opinion, but from my understanding, that doesn't stop the spread," English teacher Lance Pagan said.
Another element introduced in Ball's statement is the requirement for "students that are not being successful" to return to the face-to-face learning environment. According to the letter, a student qualifies if they have failed two or more classes and/or have earned an excessive number of absences. These individuals will be notified via letter that they must return to school on March 29.
"I agree with Dr. Ball's decision to bring students back on our campus as our goal is to ensure an effective learning environment for our students," assistant principal Christopher Padilla said. "We've done the best we can to adapt to unprecedented circumstances and will continue to do so with the guidance from the JISD district office."
Ball's mandate does not come as a surprise to many who have witnessed firsthand the ruinous effects virtual learning has had on students' education.
"Online learning has been disastrous. When there is a lack of accountability for students and what is expected, of course, it will be a disaster," Pagan said. "Not making Zoom mandatory and not requiring cameras to be on is possibly the biggest factor in our failure of being able to educate students in a virtual environment."
Despite the benefits Ball's mandate would entail, Pagan isn't convinced that it will bring much change.
"The restrictions that are in place, or were in place, have no impact on the student's capability of attending class," Pagan said. "Attendance will go up because they will be required to be on campus. The grades? They aren't doing the work at home and call me a pessimist, but they won't do their work on campus. If they truly wanted to pass, by this time after a year of online education, they would have changed by now."
Students who received a letter from the school will be required to come back to school on March 29. 
—-
If there are issues with this article, report it here.