Student Council moving forward with Homecoming Court; no dance this year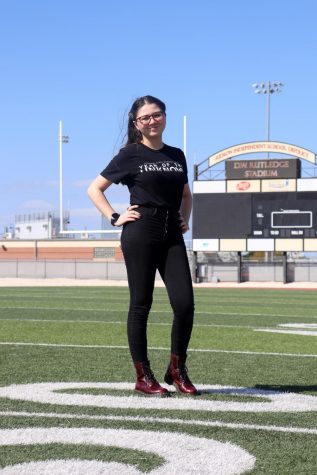 More stories from Brooklyn Ellis
One of the major disappointments which occurred last school year as a result of the pandemic was the loss of traditional high school events, like prom and graduation. 
This year, in spite of COVID-19, Student Council has decided to proceed with several Homecoming traditions, including electing a court.
"We still really wanted to do the homecoming court. Obviously, we can't do a dance because of social distancing. That was nixed pretty early on. But, we really just wanted to keep the court and some sort of sense of tradition and get the student body involved and excited," Student Council advisor Mrs. Allison Matthews said.
Student Council hopes to be able to provide something that the student body can look forward to despite the grimness of the year so far.
"I wanted to make the best out of an unusual senior year and the thought of running for homecoming has been in my head since the beginning of the school year. With the convincing of my friends and many classmates, I decided to run and have fun while doing so," homecoming king nominee senior Jacob Ramirez said.
Students of all grades are able to run so long as they meet the grade and disciplinary requirements. All campaigning will be conducted independently through the student's various social media platforms.
"I plan on making numerous posts to share all over social media and asking anyone who will be kind enough to repost to spread the word about my campaign," Ramirez said.
Unlike previous years, the winners will be announced on November 13, before the homecoming game, which will take place that evening at D.W. Rutledge Stadium. The court will attend solely for the crowning ceremony in order to appeal to social distancing protocols. 
"I'm just hoping that it gives them a sense of normalcy, that something is going to be the same. It gives them something to look forward to and a way to feel more involved," Matthews said. "I know things have felt really distant and it's been so hard to plan anything this year and this was one thing we knew we could make happen for the kids, so we really hoped that they at least enjoy being able to get some sense of normalcy."
The last day to submit applications for homecoming court is Friday, November 6. Student Council, as of now, is not expecting to host any other formal events due to the social gathering protocols established by several venue retailers.
"We're here. We wish that we could be with you guys, in person, and doing all of these things, but we're trying the best that we can to make things happen," Matthews said. "We are still here, we are still trying, we still love you, and we're gonna find a way for us to all be together."
—-
If there are issues with this article, report it here.