Review: Soul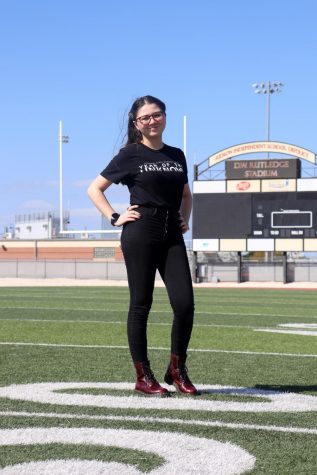 More stories from Brooklyn Ellis
Disney's latest Pixar feature, Soul, was released exclusively to Disney+ subscribers on December 25, 2020. It has made history as the first Pixar movie to have an African American protagonist. 
This movie features an all-star cast – including Academy Award-winning Jamie Foxx, TV personality Graham Norton, musician Questlove, Emmy-winning comedian Tina Fey, Academy Award-nominated Angela Bassett, and Grammy and Tony-winning actor and musician Daveed Diggs – contributing to the immense diversity of both the cast and characters. 
The film stars Foxx as "Joe," a jazz-loving middle school band teacher whose life dream is to one day be able to play full-time in a jazz band. Shortly after being given the opportunity to accompany one of his idols, Dorothea Williams (voiced by Bassett), Joe falls into a manhole and his soul is expelled from his body. He wakes to find himself on a conveyor belt which would lead him to the "Great Beyond," or afterlife. In a desperate attempt to return to Earth, he becomes the mentor of a new soul, 22 (Fey), who has no desire to live. Together, they embark on a journey to find the meaning of life and what gives them their "spark."
In all honesty, the film was so boring that I had a really hard time paying attention. It was horribly predictable and cliché. Watching paint dry would have been more exciting. 
Any attempt at humor fell stupendously flat, causing me to cringe more than anything else. The jokes consisted of mostly ill-timed quips and lowbrow stunts, such as when "Joe," whose body is inhabited by 22, mistakenly kisses Melba on the lips rather than the cheek, or when one of the young souls describes themselves as a "manipulative megalomaniac who's intensely opportunistic." I couldn't help but release a deep, disappointed sigh anytime any sort of jest was made, which was far more often than not.
Unfortunately, the heartfelt moments were not redeeming either, most feeling exceedingly forced. The relationships we see in Joe's life seem superficial, making any interaction he has with them more awkward than sincere. It looks as though he barely knew any of the people in his life until 22 came to possess his body and introduce him to the world.
The animation was beautiful, as was to be expected from Pixar who is always ahead of the game in this sense. Their use of minimalist abstract shapes for the Jerrys and Terry – soul counselors – as well as the light and blobby design for the souls was a very original and creative way of approaching life before birth/after death.
Another aspect of the film that I highly enjoyed was the score, which was created by Jon Batiste as well as Trent Reznor and Atticus Ross of Nine Inch Nails. It greatly enhanced the lacking plot, giving the film body and perfectly emulating the emotion the scenes attempt to evoke.
But in every other way, Soul was a flop.
While it received mostly positive feedback from critics, earning an impressive 95% on Rotten Tomatoes, it seems audiences were far less interested, as it earned a mere $7.6 million worldwide.
Despite Pixar's target audience being children, this film was rather dark in subject matter and bland in screenplay. Save yourself the eyestrain and just plug into the score. 
---
If there are issues with this article, report it here.