Football scrimmages with Brandeis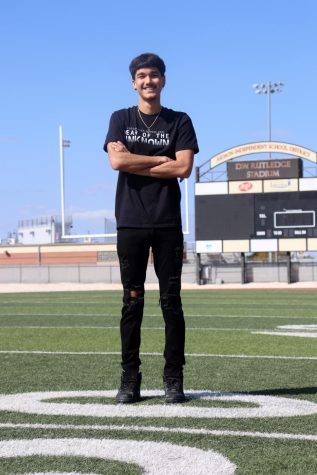 More stories from Justin Lopez
On Friday, September 25, the Judson Rockets scrimmaged against the Brandeis Broncos home at D.W Rutledge stadium. 
During the warm-up game and drills against the Broncos, the Rockets looked a little shaky. After the drills, the scrimmage transitioned into a live-action game which was only two quarters. 
The Rockets started off on the defensive side of the ball and ended up forcing the Broncos to punt. Shortly after receiving the ball, junior Michael Burroughs threw a pick-six to give the Broncos the first touchdown of the night. The Rockets tried to rally on offense to hopefully put seven on the board but once they got into field goal range, the Rockets botched a field goal attempt and ended up turning the ball over which then concluded the first quarter 
With the second and final quarter underway, senior Isaiah Washington rushed for an 80-yard touchdown to put the Rockets on the board. The drive afterward, the Broncos also rushed for a touchdown of their own. With little time left on the clock, Brandeis managed to drive all the way into the red zone and completed a pass on the second-yard line ending the scrimmage. 
The Rockets will open up the season against the Desoto Eagles on Friday, October 2nd at Eagle stadium. 
—-
If there are issues with this article, report it here.