Girls basketball advances in playoffs after win against Lake Travis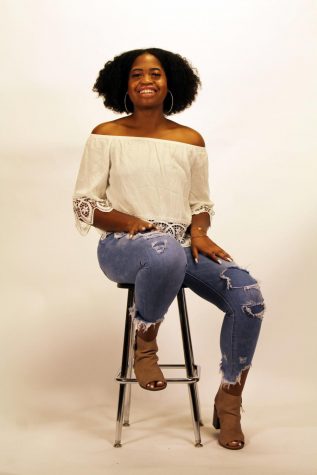 More stories from Raven Gatson
On Friday night, the Lady Rockets faced off against Lake Travis in their second playoff game.
In the first quarter, the Cavaliers came out with unexpected intensity, going on a 14-3 run that was sustained for the majority of the quarter. It wasn't until the last minutes the Rockets got back in it, squeezing the deficit down to eight points. The Rockets ended the quarter down, 16-8.
In the second quarter, the Rockets offense immediately woke up. Point guard Corina Carter single-handedly tied up the game for the Rockets and then gave them the lead from her prolific three-point shooting. This sparked a energy in the entire team with forward Desiree Lewis and Tiffany Mcgarity adding on to the point total.
The energy from the offense then influenced the defense, holding the Cavaliers to seven points in the entire quarter. The Rockets were now leading 42-23 at the half, scoring 34 points collectively.
In the third quarter, the Rockets offense did not slow down. Carter continued to put on a show with guard Kyra White sinking threes herself. The Cavaliers did not come back from the half energized at all, and could not make any of their shots while the Rockets seemed to hit every shot that went up. The quarter ended with the Rockets furthering the lead, 64-25.
In the fourth quarter, it was smooth sailing for the Rockets with the offense taking their time and continuing to score efficiently against the Cavaliers. White carried the offense into the end of the game. The Rockets took home a big playoff win, 81-29 beating the Cavaliers by 52 points.
The Rockets compete in their next playoff game is tonight at 7:00 p.m. against Westlake at Hays High School.