Judson alumni comes back to student teach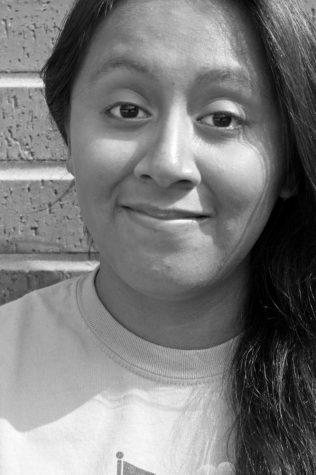 More stories from Jennifer Gutierrez
According to the National Center for Education Statistics, the projected number of full-time equivalent (FTE) public school teachers in 2014 was 3.1 million. Sadly, the amount of teachers have been decreasing over more than 50 years in both public and private schools.
When schools receive new teachers, they must do what they need to keep them.
Judson alumni Michelle Thompson is a student teacher at the side of geometry teacher Alejandro Haller. Part of student's degree plan is to learn how to teach in the classroom before they graduate with a teaching degree.
"I told Mr. Haller the first day of the school, 'Woah…we have totally different teaching styles,'" Thompson said.
Thompson graduated from Judson in 2000 and is now in her third year at Texas A&M – San Antonio, with hopes to graduate next December. For Thompson, coming back to student teach at her school has been a great experience.
"I like being here. I like Judson and teaching. And so I thought, 'why not come back and give back to my school,'" Thompson said.
While in college, Thompson realized that her favorite part of being in class was to return and get to teach her peers. She then decided to get a teaching degree in mathematics since it is her strength.
"I love to teach math," Thompson said. "It was even my minor at one time."

Being part of Haller's classroom has helped her get a feel of the classroom setting. It gives her a taste of what a teacher goes through throughout the day from the stresses of grading millions of papers to the simple joys that teachers allows one to experience.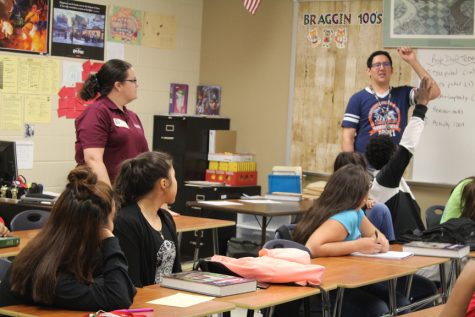 "You can learn so much in the classroom than just reading books," Thompson said. "So this actually gives you a hands on experience,"
Although teachers don't get acknowledged nor paid like company presidents and CEOs, they seemingly make a bigger impact on more lives. Thankfully, many student teachers like Thompson are ready to walk up to the plate and shape our world, one student at the time.