Judson wins Hammer Bowl 2018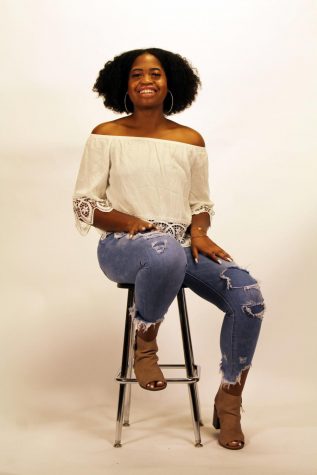 More stories from Raven Gatson
On Saturday, Judson Rockets (2-0) competed against the now 5A Wagner Thunderbirds (1-1) in the annual Hammer Bowl game.
In the first quarter, both the Rockets and T-Birds defense were on point, with each team forcing turnovers in the opening minutes. It wasn't until late in the first quarter when Judson scored the first touchdown of the game with running back Sincere McCormick's run, putting them up, 7-0. Wagner, matching Judson's energy, completed a pick 6 from wide receiver Demarcos Hendricks, making the score and ending the quarter, 7-7.
In the second quarter, Wagner continued to even themselves with Judson scoring from a running touchdown by running back Li Butler. The Rockets couldn't seem to get a hold on their offense and were not anticipating the intense energy from the T-Birds. Eventually, Judson began to settle into their usual selves with quarterback Mike Chandler running 35 yards evening the score, 14-14. While neither side scored for the rest of the half, Judson's defense clamped Wagner's energy with multiple stops lead by defensive end Demarvin Leal.
In the third quarter, both teams continued to pressure each other's offense through their defense. Eventually, Chandler was able to run yet again for another touchdown, allowing the Rockets to lead, 21-14. However, unlike in previous Hammer Bowls, Judson was not completely showering Wagner with offense scores, but rather focusing more on the strong defensive side. This kept the score the same for the rest of the quarter, with Wagner not being able to capitalize.
In the fourth quarter, wide receiver Amares Bailey received the ball from Chandler for a touchdown, pushing the score up, 28-14. Wagner answers back with a touchdown of their own, making the score, 28-21. With both offenses now picking up, running back/ safety Rashad Wisdom drives in for the touchdown with the score now, 35-21. Wagner was able to run in for the score, but was reversed due to penalties. However, in the final seconds, Wagner scored, bringing them within 7, 35-27. While Wagner put up a good fight, it was not enough and Judson one the Hammer Bowl yet again, 35-27.
For seniors such as Texas A&M commit Demarvin Leal, this was their last Hammer Bowl game.
"It was a good last one. This was one for the books," Leal said.
Senior UTSA-commit Rashad Wisdom mimicked the same sentiment.
"There is a lot of emotions right now. This game was crazy from start to end," Wisdom said. "[But] I love coming out here with my teammates. It's surreal being my last Hammer bowl, but I had fun and felt good to come out with a win too."
The boys will head to the valley this week to face Harlingen on Friday, September 14, 7:00 p.m.