Junior Nathaniel Cullors heading to perform in Vegas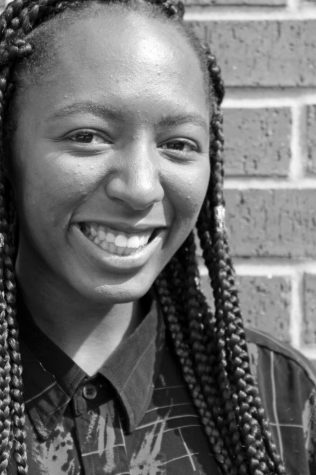 More stories from Faith Hooks
For many young prodigies, beginning a career in musical theater is one of the most exciting, yet unpromising journeys they will ever trek. It is an industry that millions of people wish to become successful in, yet very few do.
For junior Nathaniel Cullors, that perception hasn't stopped him from pursuing his dreams. Since he was a young child, Cullors has dreamed of making a career out of entertaining people through his amazing ability to sing and act. So far, he has starred in a number of productions, including Motown the Musical on Broadway, and has made his mark on Steve Harvey's Little Big Shots. Now, Cullors will be furthering his career by joining the 35th season of the longest running live show in Las Vegas, Legends in Concert.
Although many Michael Jackson impersonators have walked the Legends in Concert stage, Cullors will be the first in its history to pay tribute to a young Michael Jackson.
"It feels like an honor, because not only am I the first young Michael Jackson performer, I'm the youngest person to ever perform on the stage," Cullors said. "It's a learning experience, and I feel like this is an opportunity for more younger roles because there are a lot of child actors and stars that we would love to see on stage."
If it weren't for his previous performances in other well known productions, Cullors may not have even known about this opportunity.
"This is actually one of the roles that I didn't have to audition for," Cullors said. "They called my mom, who is kind of like my momager, and they were like, 'we've seen your son on Little Big Shots, we would love to have him come and do this'."
He's scheduled to leave next week and will only get a few days of rehearsal before he'll have perform on the big stage.
"I perform a whopping ten shows a week. It's actually pretty crazy, because on Broadway I only had eight shows [every week], and I [equally] split the role with another kid. This is the first time that I'm actually taking on each show and most of the time we have two shows a day," Cullors said.
Unlike a musical, Cullors will be performing a solo act while singing a number of well known Jackson Five songs back to back.
"My set is around twenty minutes. I have a lot of singing and dancing to do, so I know I'm going to be out of breath. It's not too much different than Motown that I did on Broadway, because I had equally as much dancing and singing," Cullors said.
Although he is excited for this amazing opportunity, Cullors will have to leave his friends and family for a long period of time.
"I will be in Vegas for approximately three months. I'm going to be out there with my mom," Cullors said. "I leave here [to begin rehearsals] on the 30th [of January]. My last show is on May 13th."
Although Cullors' schedule will be booked for the next three months, he has convinced the show to let him come back in March to support Judson High School at the 3-day Annual Texas Forensics Associations' State Competition.
Cullors will make his big debut at the Flamingo Casino & Hotel on February 3.