Keyes runs 50 mile marathon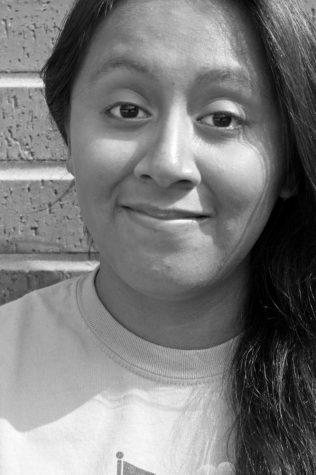 More stories from Jennifer Gutierrez
Running a marathon is more than just waking up, putting on your shoes and making it to the finish line. There's two parts to this: the physical, where a person has to prepare their body to be able to withstand the running for a long period of time and be heavily dedicated and the mental, which is actually going through the race, where not only the person is fighting their physical body response to strenuous activities but their internal voice that starts whispering, "Hey, you should give up. You should probably just go ahead and stop, your body is in pain. You should stop."
Running down a giant grand rock dome, with little light to see the rocks in his path, band director Jeffrey Keyes pushed himself to get to the next station as he grew more fatigued in every step he took.
After many months of preparation, Keyes persevered through 52.4 miles of rough terrain, finishing a double marathon in 14 hours and 33 minutes.
"[It was] one of the best feelings I've ever had," Keyes said. "I never knew I was going to make it until maybe the last mile."
Keyes, having six months training for this marathon, ran a double marathon with 40 other runners called Pandora's BoX of RoX, which took place in Burnet, Texas. The inaugural marathon started at 5:00am and ended at 8:00pm, a total of fifteen hours, taking the intrepid runners on a trail filled with rocky terrain and on a giant grand dome.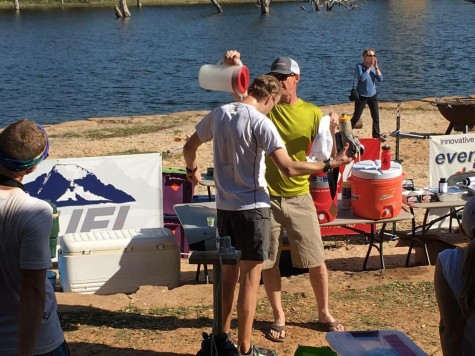 "The tough thing is that when you run that much, your body breaks down, so I had to deal with injuries frequently while I was trying to get ready for the race," Keyes said. The runners took on the unseasonal heat with the help of numerous aid stations. Volunteers were ready with food, electrolytes, water and ice, which came in handy for dousing runners as they grew exhausted.
Over the course of the marathon, there was 5,000 feet of elevation gain, which is equivalent to climbing the Tower of Americas eight times, adding more to the set miles.
"My former basketball coach told me, 'Your body can do anything the mind tells it to,' and that's pretty much what Mr. Keyes did," assistant band director Austin Clements said. "And that's really hard to accomplish. The fact that he could push through for so long is really incredible."
The first 13 miles were a breeze for Keyes. However, it took an unexpected turn on the 14th mile, where he stopped for a while. He fought the pain and continued to 5 miles until he reached the next rest stop where he resupplied with water.
Knowing that his parents drove up to see him finish the race, Keyes pushed himself to finish what he had started. In the end, Keyes finished the marathon in time and also had a foot injury caused by the extensive running and stress factor.
Next January, Keyes already plans to participate in a 100k race, which is 62 miles.
"I can't run yet," Keyes said. "I ran a mile the other day, just cause I can't stop and also [running is] good for you, but I've been doing some weight training."
About six years ago, Keyes had found out that he was 40 pounds overweight. That's when he realized that he had to do something, that he had to change his habits. Keyes was never attracted to gyms, where many egos are. Instead, he was allured to running, where he could be independent and have alone time.
"I like spending time with myself," Keyes said. "I feel more recharged and then I feel that huge sense of accomplishment."
Keyes' ambition for running inspired all of those around him, from his family, peers, including his students. He inspires them to keep on going, no matter the obstacle, that perseverance and dedication can take you anywhere in life.