Lady Rockets blast by Lady Bobcats
The Lady Rockets scored 92 points, making it the largest total amount of points scored this year.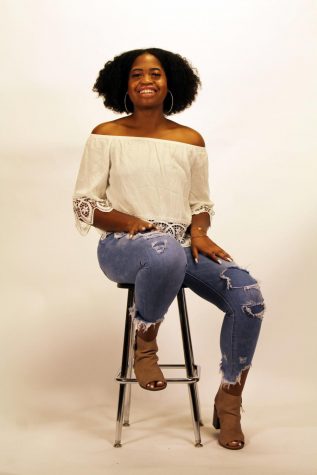 More stories from Raven Gatson
On Tuesday, the Lady Rockets (13-3) went against the Lady Bobcats (12-6) in a rematch following last week.
In the first quarter, the Rockets started with an 11-2 run with early points from leading point guard Corina Carter and power forward Tiffany Mcgarity. Even with the run, the Bobcats came back and kept up offensively ending the quarter, 19-15
In the second quarter, the Bobcats continued to stay in the course of the game with scoring from their senior guards. On the Rocket side, post players Heaven Mbaruk and Destiny Lewis, utilized the height advantage to score and rebound on both sides. With more defensive play from each team the halftime score, 33-24.
In the third quarter, Mcgarity and Carter continued to flourish with the Rockets dominating offensively. The defense was over bearing to the somewhat stagnant Bobcat offense. This time, the Bobcats could not keep up, being outscored by 19 points. The quarter ended, 60-32.
In the fourth quarter, despite Corina Carter fouling out, the Rockets combined for the largest point total with 32 points. They also defensively held the Bobcats to 14 points total in The second half. The Rockets finished big with their largest amount of total points scored, 92-40.
The Rockets next home game will be their first district competition against Smithson Valley, December, 15.