Lady Rockets continue to prove their dominance with win over O'Connor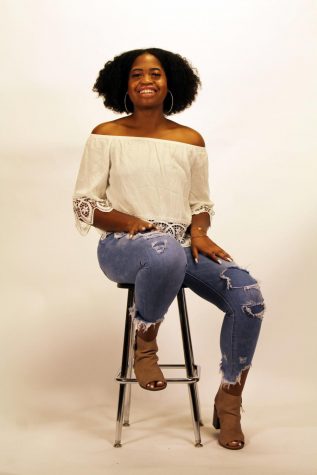 More stories from Raven Gatson
On Thursday, the Lady Rockets faced off against the O'Connor Panthers on their second-round 6A playoff game.
In the first quarter, O'Connor held the Rockets to an extremely slow start than they are compared to, but also struggled to find points on the board themselves. Even with the slow start, the Rockets were able to lead by six points with the quarter ending with very little action, 10-4.
In the second quarter, senior Corina Carter sunk a three-pointer to start the quarter and extend the lead, 13-4. O'Connor quickly realized their defense would not sustain a possible win against the Rockets and began to generate their offense, hitting a back-to-back three-pointer and converting in layups. Soon enough, the gap was closed by only seven points with Rockets leading, 17-12. However, the Rockets remained calm and kept tempo, keeping their lead with senior Tiffany McGarity and Carter leading the way. The Rockets ended the half leading, 24-16.
In the third quarter, O'Connor mimicked Judson's strategy and kept their tempo, but the Rockets brought a whole new energy. Senior Kyra White began converting on multiple jump shots and most importantly cleaning up offenses missed with putback layups. McGarity and Carter continued to push their offense as well, culminating to a ten point lead with the quarter winding down. O'Connor began to fall back on energy and the Rockets ended the quarter leading, 41-28.
In the fourth quarter, Carter and White continued to lead the Rocket offense, combining for 30 points to end the night. O'Connor's offense became stagnant and was unable to hold the Rockets offensively as they did in the first quarter. The Rockets prove yet again their dominance in 6A basketball winning, 55-36.
The Lady Rockets will take on Westlake with location and date TBA.