Ms. Lauryn McCarthy nominated for the H-E-B Excellence in Education Award
Hang on for a minute...we're trying to find some more stories you might like.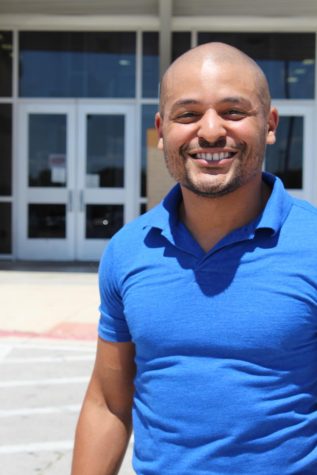 More stories from Mr. Cabrera
Ms. Lauryn McCarthy, a dance instructor, has been nominated for the H-E-B Excellence in Education Award. Through the program, H‑E‑B seeks to pay tribute to those educators who go the extra mile each and every day to serve their students and their communities and who inspire others to do the same.
The nominations are anonymous. Once the teacher finds out they have been nominated, they fill out an application describing the things they do in the classroom and what they would do with the money.
This is the second time McCarthy has been nominated in the two years she has been at Judson.
"I really try to build a great relationship with the students," McCarthy said. "I wouldn't like it if someone would be beating around the bush with me."
Her love from dance and teaching came from a love that her dance teacher gave to her.
"When I was in high school, I had this amazing dance teacher. She was like my second mom. She taught me how it was to be an adult and what it means to be a dancer. She encompassed everything for me. So, I want to be that person for someone else," McCarthy said. "When she told me I can major in drill team instructing, my mind exploded."
As one of two dance instructors, she is setting goals for herself and the team as she continues growing as a teacher.
"I want to build stronger relationships with the children," McCarthy said. "Last year, I built relationships. But I didn't feel like I impacted the kids as much as I could have. I know I did, but not as much as I could have."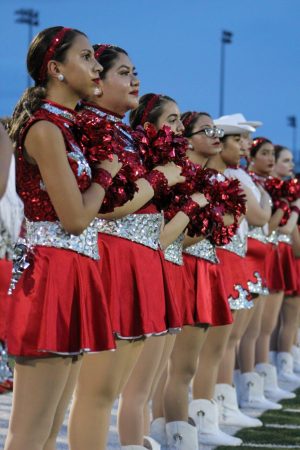 For the program, she wants to focus on the team relationships and the bond that the dancers have with each other.
"Some of these kids have danced with each other for years, but they don't know each other," McCarthy said.
If McCarthy wins the award from H-E-B, she will be awarded a grant for herself and the school/program.
"I don't know what I would do for myself if I won," McCarthy said. "But, for the team, I would love to bring in choreographers to get the dancers out of their comfort zone."
According to the website, created in 2002, the H E B Excellence in Education Award is designed to honor outstanding public school professionals and to thank them for their dedication and commitment. McCarthy is in the process of finishing the application. If she wins, she can be granted $5,000 to $25,000.

About the Writer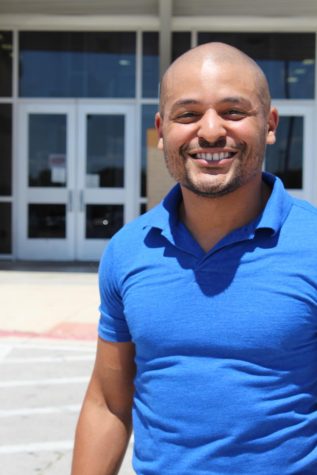 Mr. Cabrera, Adviser
Mr. Pedro Cabrera is the publications adviser for Judson High School. He not only advises The Fuel student newspaper but as well as the school yearbook, The Rocket. Born and raised on the west side of San Antonio, Cabrera is the child of two Dominican immigrants. He graduated from Oliver Wendell Holmes in 2006 and attended Texas State University. He graduated with a BA in Communication Studies in 2011 and went to teach for two years in the Aldine Independent School District in Houston, Texas.
After being offered a position at Judson High School, he took the chance to move back to San Antonio. After a year of teaching speech at Judson, he was offered the journalism position for the 2014-2015 school year. He has since revitalized the journalism program, launching The Fuel student newspaper.
He graduated with his Masters of Arts in Communication Studies from Sam Houston State University in December of 2015. He is an avid biker and lover of all things Whataburger. Although he has been teaching for five years, he is constantly mistaken as a student on campus.
If you wish to contact Mr. Cabrera, you can email him at [email protected], or call Judson High School at 210-945-1100.