Ms. Monica Nichols starts African and Mexican American Student Union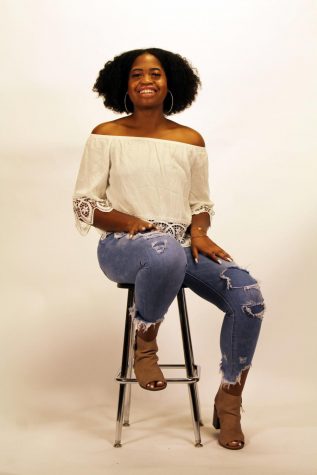 More stories from Raven Gatson
With a plethora of choices, students have a lot to choose from. Now with the creation of the African and Mexican American Student Union, it broadens that list even further.
The AMASU mission statement is simple – everyone should feel wanted and welcomed on campus. However, the club is specifically addressing the issues that concern the African and Mexican/Latino American students.
"Our purpose is to promote cultural awareness and mutual respect campus-wide through the community," sponsor Mrs. Monica Nichols said. "The organization is open to anyone who wants to learn more about the experience we live as African and Mexican/Latin American students."
Nichols herself is the perfect candidate to sponsor the organization, having the ethnic and cultural background.
"Being a woman of mixed race – my mother being of Mexican descent and my father of African descent – growing up, I was never made to choose a side of my ethnicity from my family," Nichols said.
The issues AMASU wants to address ranges from reworking curriculum to feature a diverse range of voices, bring minority organizations from the local community to help inspire, address cultural/racial stereotypes and much more!
Now with the name of the African and Mexican American student union, other students on campus may feel excluded, but that's simply not the case.
"The idea that minority and white students come to campus with the same needs and concerns and deserve the exact same treatment is a false equivalence," Nichols said. "I highly encourage everyone to step out of their comfort zone and my dream is to have every nationality and social interest represented in AMASU."
The AMASU meets every Thursday and is open for anyone who is ready to listen and is ready to step out of their comfort zone.
"We have to learn to be safely uncomfortable with each other and not avoid having conversations about race or culture in our society," Nichols said.