Senior Jeremias Coiro is the epitome of what Rocket Pride should be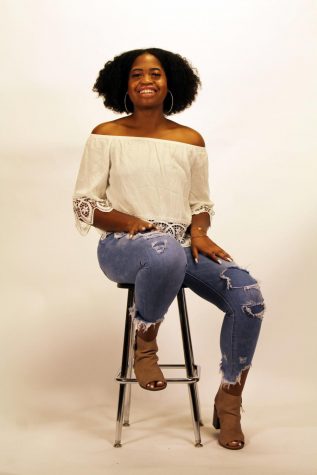 More stories from Raven Gatson
Football games and pep rallies is where most students can feel care-free and get excited for their school's teams. Yet, with hundreds of students filling up the bleachers or stadium, one student stood out among the rest this football season.
Whether it is getting a chant started or jumping around in the stands, senior Jeremias Coiro is all about school spirit.
The pride he holds for his school began last year, with that senior class creating a fun atmosphere for him and others to enjoy. Even though the class of 2017 has graduated, it was not an excuse to slack.
"I noticed that at most of the football games, in the beginning of the season, as well as the pep rallies, no one was really hype about it. So, I decided I should bring the energy [again]," Coiro said.
Involvement in other areas within the school also plays a big part in school energy.
"We [needed] a lot more school spirit within events, such as spirit week," Coiro said.
However, for him, it is more than just getting hyped at games and maintaining participation in various events, but committing to the school in every area.
"Rocket Pride is being proud of where you come from and being a Judson Rocket. It is also the way we carry ourselves and being the best you can be in everything," Coiro said.
Some may think it is disappointing how most students can not emulate the same pride he carries, but Coiro thinks there is a reason.
"Most people do not have the same energy or are afraid of what others think of them, and what they are going to say about them," Coiro said. "You just have to break out of that [mindset]."
With basketball games and soccer games coming up, students need to not only bring the "Coiro energy," but carry it out through the rest of the school year.