Senior Qiara Luckett picks Mr. Cabrera for her senior dance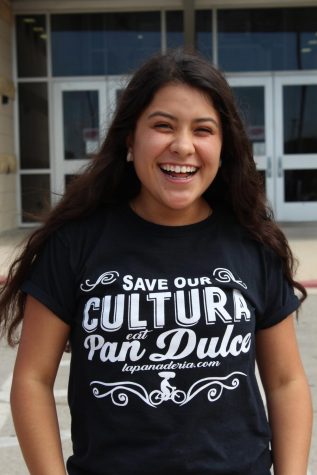 More stories from Izabella DeLaGarza
Every year, the Judson varsity dance teams perform a dance with their fathers or mothers, or a family member, at their senior night football game. But what do you do when you can't use a parent? For senior Qiara Luckett, she went with her favorite teacher.
Publication adviser Mr. Pedro Cabrera – who advises The Fuel student newspaper and The Rocket campus yearbook –  had the honor to accompany Luckett for her senior year father/daughter dance last Friday.
"She has been asking me ever since her freshmen year," Cabrera said. "I said yes then, and I meant it. So, when the time came, I was ready to step in."
It was very touching moment to see the two of them perform during the halftime show.
"For the past four years, I've been in his class, he's been like a father figure to me," Luckett said. "When I am going through something, I know that he is always there for me."
The dance showed that they had a lot of fun, enjoyed dancing with each other, and made a memory they will never forget.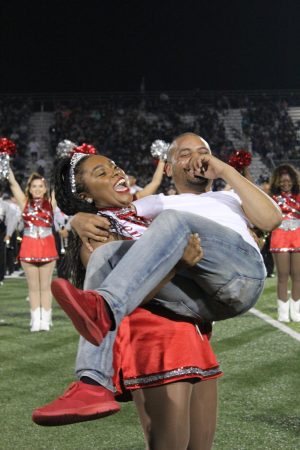 "I always tell them they are my kids," Cabrera said. "I'll be there if they need me. It was one of those teaching experiences that I'll never forget."
And it seemed like Cabrera even had a wake up call for his talent.
"My favorite part about dancing with him was teaching him to dance because he thought he knew what he was doing, but really he did not," Luckett said.
Although Luckett did not have the opportunity to dance with her parents, she still made the most of her senior night dance, and gave herself, Cabrera, and the Judson community an adorable moment.