New Voices bill introduced; aims to give student journalists full free press rights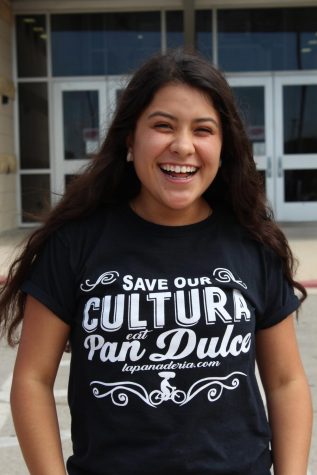 More stories from Izabella DeLaGarza
For years, the Texas' New Voices Movement has been working relentlessly trying to give Texas student journalists full press rights. This year, another New Voices bill has introduced both the Texas House of Representatives and Senate, giving the movement and student journalists another chance at having the bill passed. It is being sponsored by Texas Senator José Rodriguez and Representative Mary González.
If the bill is passed in both chambers, it would be historic for scholastic journalism in the state.
Getting to a bill was not an easy process, especially with many of the efforts being made by people who are not politicians.
"None of us are lawmakers and the biggest challenge to making this law a reality has been understanding the very complicated and frustrating jungle of Texas politics," the Texas Association of Journalism Educators (TAJE) state director Leah Waters said.
Some of the most thrilling contributions are those made by student journalists across the state, including those from New Voices student leaders Bethany Bissell, editor-in-chief of Akins High School's The Eagle's Eye, and Neha Madhira, editor-in-chief of Prosper High School's Eagle Nation Online.
"We've been able to garner support across the state and that coalition is wonderful to be a part of," Bissell said.
One of the many satisfactions the bill would bring is that of journalism educators and advisers not having the fear of losing their jobs as a consequence of censorship.
"I would have the comfort that my job wouldn't be at risk based on what my students choose to cover and publish," Waters said.
It would also lead to more freedom for the students, something the advisers look forward to.
"Some facts are too egregious to share. Some stories are too embarrassing to people in power to tell," Waters said. "And any time people in power try to control the narrative or influence a story, especially in scholastic newsrooms, officials–with little regard for the people they are positioned to serve–choke the First Amendment rights of students."
With the anxiety of the bill possibly being passed, student journalists and New Voices advocates can only continue in their efforts and hope for the best. They are keeping these hopes high.
"I'm definitely hoping to see the bill pass and guarantee press freedom for Texas students and feel like it could happen," Bissell said.
If it fails, they are staying optimistic for the bright future they believe it has.
"I think we have a great chance of passing the New Voices Texas bill this year and even if we don't, it will lay down the groundwork to make sure we can have it passed next session," Madhira said.
There is still plenty more the advocates want to do, especially with gaining support and making people knowledgeable about the movement.
"We need to spend more time educating each other that you don't have to back down. You can push back with support from TAJE and SPLC (Student Press Law Center). You can go to your school board with a grievance if you think censorship, prior restraint or prior review are crippling student opportunities," Waters said.
Thanks to the imminent efforts people all across the state have made, student journalism programs in Texas have an opportunity to become more free. This bill could not only bring about a New Voices Act for Txas, but also inspire students, regardless of the results.
"I hope this bill will empower other students to raise their voices and seek the truth as well as report it. It's important for student journalists to remember they are really at the frontline when it comes to reporting and the work they do is vital for their community," Madhira said. "Just a few voices can start a movement."
The bill has reached the education committee and a hearing will be held on March 19, 2019, at the Texas State Capitol.