Coach Christina Holland becomes the new head coach of girls track
Holland now leads the program she learned from.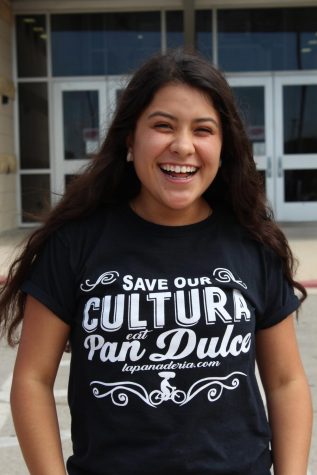 More stories from Izabella DeLaGarza
When someone finds a hobby, they like doing it.
When someone finds a passion, they love doing it and want to keep doing it.
Coach Christina Holland loves track and field and has made it a core aspect of her life. This upcoming season will be her first as head girls track and field coach at Judson.
This is not her first time being a part of Judson track. Holland used to be a student at Judson where she ran track. She came back to her roots and is now leading what she used to be a competitor in.
"Track has always been a part of my life. Judson High School track has been a part of my life," Holland said.
Her own track coaches growing up left a large impression on her life, inspiring her to take up coaching herself.
"My coaches were kinda like a second mom or a second parent to me, so I really wanted to be able to give back," Holland said.
Coaching has allowed her to give back by giving her a balance between her athletic passion and moral passion.
"A big part of me is serving. With coaching, I can do something that I love and I can also impact lives," Holland said.
She plans on keeping the team at the top of Rocket traditions and making sure the girls prove themselves.
"You know Judson's big on tradition, so I wanna keep that tradition. But then at the same time, I do wanna keep us up to speed," Holland said. "I always say 'how come they're always highlighting Houston and Dallas?' And so that's what made me also come back and coach at my hometown and my alma mater because I'm like 'San Antonio can do it too.'"
Holland looks forward to their capabilities, the new teammates, and making the team's experiences enjoyable.
"I'm excited to see what the girls do. We have a lot of new faces, we have a lot of freshmen. I'm excited for them to have a lot of fun," Holland said. "I want them to have passion and love for the sport."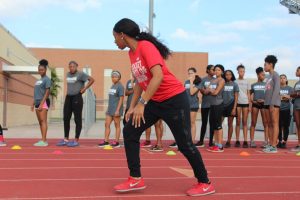 Some of her biggest goals this year is bringing back Judson's iconic winning track records and improving the team compared to last season.
"I hope that the team continues the tradition of winning district and area. Last year, we didn't win regionals and I hope to get back that," Holland said.
Holland is taking this new title with plenty of faith and confidence.
"I'm home, so you know, I don't really have much to be nervous about," Holland said.  
A new coach means a new era for Judson's girls' track and field, but with Holland holding the reins, only good things can be expected.