Coach Corrales earns 300th win in game against Smithson Valley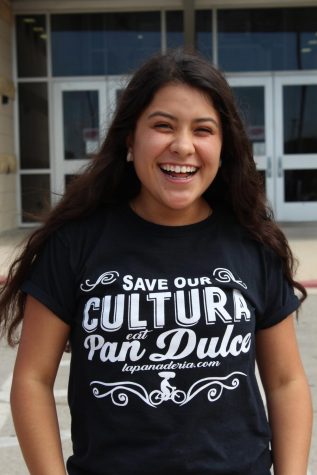 More stories from Izabella DeLaGarza
The girls basketball team has seen a lot of success thus far in their 2018-19 season. However, winning their games this year has done more than adding another point to their own record.
With her win against Smithson Valley last week, head coach Triva Corrales recently received the 300th win of her coaching career.
Before coming to Judson High School, Corrales had already been a head coach at Burbank in SAISD.
"I've been really blessed [with] where I've been [able] to be, to have great athletes cross my path, good people, great kids, and they're the ones that put in the blood, sweat, and tears. You know, always just the beneficiary of it," Corrales said.
She not only coaches but is also adamant about upholding the appropriate ethics of the team and making athletes better people. With the effort she has put into that, Corrales has gained a reputation for being the savior for many basketball programs.
"Honestly, everywhere I've been, I've been brought in because the program needed to be rebuilt. So pretty much the struggle was laying the foundation, not just basketball-wise, but also fixing the culture," Corrales said. "The culture was bad where there was a lack of discipline or a lack of commitment to what they were doing. [I try] to mold them into not just good basketball players, but good students and good people."
When Corrales is doing her job, she focuses and works on the present. She chooses not to think about what the future may have in store for her, even though she has proven to be successful in the programs she has been a part of.
"I live in the moment. I worry about the process of getting to the top, not actually being at the top," Corrales said. "I'm just not one of those people who I look ahead and I wonder what life holds. [I focus on] what my job is today, I indulge in that, and I do my best on that day."
Throughout her time as a head coach, Corrales has gone above and beyond to break boundaries and create well-working teams, giving her a great name for herself and the team. A total of 300 wins is a lot, but in terms of Coach Corrales, it is no less than what she deserves.
Knowing Coach, it is just another number, as she works on the present to better the future of not only her own life but all athletes she has the pleasure of coaching.