Seniors Nathaniel Cullors and Joshua Mayo win the 2nd Annual Lip Sync Battle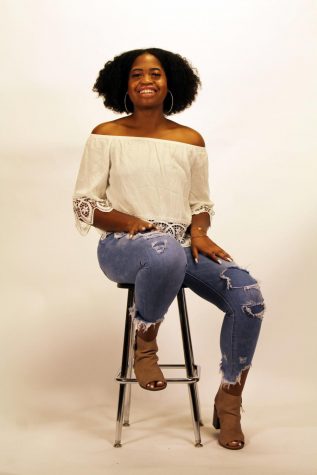 More stories from Raven Gatson
On Thursday, October 4, the junior and senior class officers held the second annual Lip Sync Battle featuring fourteen performances from freshmen, sophomores, juniors and seniors.
It was a 90s theme event with the class officers performing skits in between each performance. The songs ranged from Beyonce and Shakira's "Beautiful Liar" to Korean pop song "Blood, Sweat, and Tears" by BTS. The performers themselves included theater students, medical/CNA/dental students and both varsity and freshman volleyball.
Despite the officers planning the event and performing, they also had the pleasure of viewing it as well.
"Last night was great. I enjoyed the turnout of people," junior class secretary Clarissa Totah said. "The skits that were performed were comical and fun to watch. The senior and junior class officers really enjoyed themselves and would do it again if we could."
Separated into two halves, the audience members were able to vote on each half to narrow it down to two finalists. The first half winners were "I Don't Like to Show Off," performed by seniors Nathaniel Cullors and Joshua Mayo, while the second half was the "I Want It That Way/Mickey" remix performed by seniors Destiny Diaz and Jami Del Barrlo.
The winner of the battle was ultimately Cullors and Mayo, who were overwhelmingly decided by the audience.
"It feels great [to have win]! All of the acts were amazing and I had the best time performing with my best friend/duo partner. Just a great time all around," Cullors said.
For the second year in a row, the battle was able to display talent and help raise money for Project Graduation.
"It was so fun having this to kick off all of the events. I'm happy it all worked so well," senior class president Tejas Fueran said. "I hope that this event influences other seniors to participate more throughout the year. If a few people pluck up the courage to participate, then it's inevitable for others to join in — the feeling will be contagious. That's the goal – to make everyone feel included."