Sophomore Megan Mosman wins Judson's Got Talent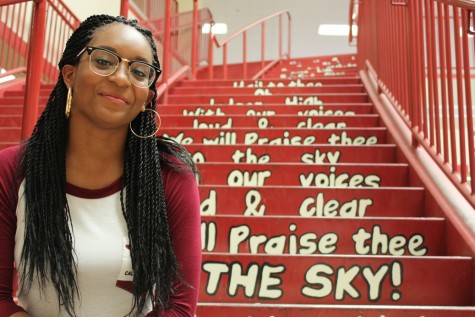 More stories from Gabrielle Ponds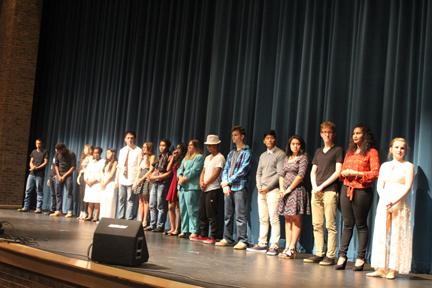 It's no secret that our school is filled with many talented students. From dancers to singers, there is an unlimited amount of talent to be displayed on this campus.
On April 14, 2016, students were given the opportunity to showcase their abilities at Judson's 4th annual Judson's Got Talent.
Sponsored by Samantha Matthis , the talent show was put together by student council and several volunteer teachers. Both the students and teachers helped run auditions and made sure everything ran ran smoothly backstage during the show.
"Student council helps me get the word out about auditions," Matthis said. "They help me at the auditions and at the show. They'll be the ones in charge of programs and in charge of everyone backstage."
Overall, the show consisted of 14 acts and a piano composition by senior Aaron Chappell during intermission. Senior Gigi Camp sang Ariana Grande's "Almost Is Never Enough," while the judges deliberated over the winner.
It was evident that a lot of preparation was put into each individual act as everyone who performed gave it their all. All of the performances were unique and impressive as all of their hard work managed to shine through.
"It's just really fun to see a different side of people that you don't normally see," says Matthis.
In the end, senior James Bondoc won third place for his intricate dance number titled Three Phrases. Senior De'Jah Allen, senior Angelina Cintron and junior Curtis Perryman won second place for their original performance piece.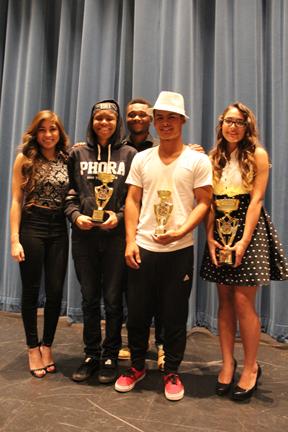 First place went to sophomore Megan Mosman for her beautiful rendition of Etta James' "At Last."
Mosman is a natural-born singer and admits that she did not have to prepare extensively prior to her performance. Despite this, she honestly did not expect to win first place.
"I've just loved singing all my life," Mosman said.
Talent can be found all over the campus. The talent show gives students a great opportunity to express themselves. As each student was given the chance to showcase their abilities, we were able to see that the talent show is a great outlet for students who love to perform.