Get out of Rocket Crew's way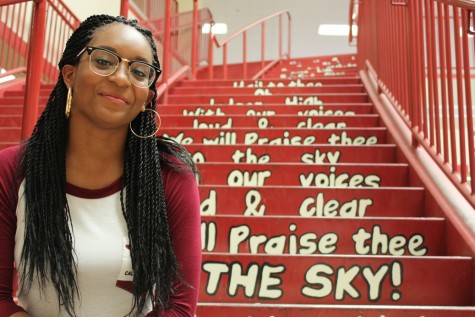 More stories from Gabrielle Ponds
There's no doubt that Judson's football games are always bursting with school spirit. From the vibrant cheerleaders and dancers, dynamic band, determined players and active crowd, our stadium oozes with Rocket Pride. However, another group of spirited students help bring even more energy to our football games. These proud Rockets are known as the Rocket Crew.
Lead by LtCol. James Grace, CMSgt Carla King, MSgt Timothy Netters and MSgt Richard Primm, the Rocket Crew consists of numerous members from JROTC. With such a large group of students, members are switched off each game. All members are given the opportunity to showcase their Rocket Pride at both home and away games.
"I love supporting the football team," junior Rocket Crew member Jaliyah Tabb said.
Rocket Crew members perform different functions at football games. As the Rockets race onto the field, the Rocket Crew uses fire extinguishers to give our football team a grand entrance. When Judson scores, they proudly run the flags across the blazing field and drop down on the track to do push-ups.
"They have fun out there supporting the team," Grace said.
Along with JROTC, Rocket Crew members also go to competitions. They are able to display their outstanding athleticism as they do push-ups, sit-ups and pull-ups. They also are presented with the challenge of pulling a Humvee and lifting 250 pound tires. This year, two competitions took place – at Wagner High School in September and at Kennedy High School in October.
"Each person gave 150%," Primm said.
The Rocket Crew is a great organization that deserves lots of recognition. Each member puts a lot of effort into adding eye-acting action and prideful energy into our football games. With this in mind, it's clear they have earned our endless praise. By giving the Rocket Crew the acknowledgment they deserve, they will be able to continue spreading Rocket Pride throughout the field.